On the move: the latest East Midlands hires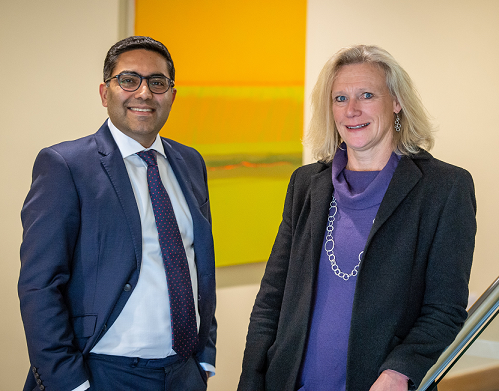 Expanding Midlands law firm Roythornes has secured the services of legal heavyweight Bhavesh Amlani.
Amlani, who was formerly a sector head at Shoosmiths, will head up Roythornes' national property team. He will also sit on the firm's board.
Senior associates Benjamin Smith and Emily Danson and senior paralegal Sarah Ward have also joined from Shoosmiths.
Amlani said: "Roythornes has a fantastic reputation in the real estate sector with reputable clients and I am looking forward to adding value across the whole business.
"Roythornes is a well-known and rapidly growing company with excellent strength and breadth of property expertise. It has a solid East Midlands base and a growing presence in Cambridgeshire. It is also debt free and has the agility to adapt quickly to client and market needs. My move to Roythornes creates a perfect synergy between the East and West Midlands among both new and existing clients."
Elsewhere, Northamptonshire-based gas engine specification and maintenance company CooperӦstlund has appointed a new operations director.
Dan Walters, who joins from renewable energy firm Ethical Power, brings more than 30 years' experience to the firm.
He said: "Joining CooperӦstlund at such a pivotal time for the UK energy market is a really exciting prospect. The company has a wealth of experience with leading engine manufacturers and I'm looking forward to further improving customer service for our growing client base.
"CooperӦstlund's success is built on unrivalled knowledge, impartial consultancy and first-hand experience across every type of gas engine. Nationwide coverage, friendly service and effective call-out response times makes CooperӦstlund the UK's number one choice for operations and maintenance support. I'm looking forward to playing an integral part in the company's future success."
Walters has also worked for Clarke Energy, Lightsource and E.ON.