New venue set to open at iconic Southbank site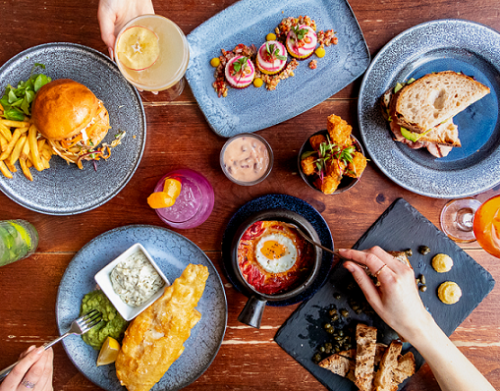 Waterside Bar + Kitchen – the new venue on the site of the former Southbank Bar in Nottingham – is set to open its doors this Saturday (22 February).
Great Northern Group's (GNG) latest venture is part of the Waterside Apartment complex overlooking Trent Bridge. The premises, which has been refurbished at a cost of £500,000, combines elements of the group's other successful bars across the city with a new all-day concept and a greatly expanded bar range.
24 jobs have been created at the new bar and kitchen.
The iconic Southbank bar – something of a Nottingham institution and a haven for sports fans – first opened its doors in 1998 before closing at the turn of this year.
Managing director Dave Willans said: "For the kitchen we will be bringing a handful of our favourite dishes like fajitas and our reputation for service style over from our other venues, but Waterside is all about appealing to a more diverse group of people.
"We've innovated with this bar, working with flavours from around the globe and presenting our main menu in a way that's easy to choose between styles of food and size of plate, we want to make eating at Waterside an exceptional experience.
"A third of our main menu is plant-based and we also have vegan and gluten free options across a wide range of breakfasts, brunches, pizzas and light lunches. We've already booked in some specialist dining and gin tasting nights in the new dining room and will be featuring a bottomless brunch that's a chance to really push the boat out."
GNG worked with long-time associate Matt Shelton to develop the venue, which has a hint of mid-century nautical vintage combined with a contemporary style.
Following a restructure last year, the group now boasts a portfolio of 11 pubs and bars in and around the city.