Report suggests regional economy enjoyed fastest growth in UK last year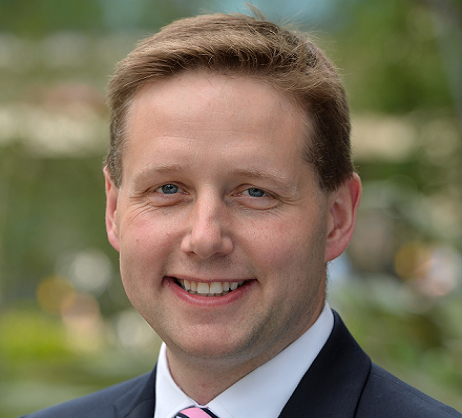 X

Register for free to receive latest news stories direct to your inbox
Register
The East Midlands recorded economic growth of 1.6 per cent GVA last year, making it the UK's fastest growing regional economy in 2019 – that's according to new research from financial services giant EY.
EY's latest Regional Economic Forecast shows that the East Midlands' table-topping GVA growth was supported by a strong performance in the labour market, with employment growth of 3.4 per cent – more than double the rate recorded in the UK as a whole.
Looking ahead to the next three years, the region's growth is forecast to be 1.6 per cent GVA, falling marginally behind the overall growth of English regions of (1.8 per cent). However, the East Midlands is expected to outperform the West Midlands (1.4 per cent).
EY says manufacturing will continue to bolster the region's economy as the sector is expected to contribute the most GVA in the period to 2023. However, whilst the sector's GVA will recover from contracting 0.3 per cent between 2016 and 2019, its growth is expected to remain subdued at 0.3 per cent until 2023. Employment in the sector is forecast to drop by 2 per cent per annum over the period as technological change contributes to a decline in manufacturing employment.
Overall employment growth for the region is expected to average 0.6 per cent to 2023 – slightly underperforming the UK rate of 0.7 per cent. The sectors in the region that are expected to see the biggest uplift in employment are administrative & support services, activities and arts and entertainment & recreation.
Nottingham is forecast to expand by 2.1 per cent per year between 2020 and 2023, outperforming the regional average (1.6 per cent). Employment in the city is expected to grow at an average rate of 0.9 per cent per year, underpinned by gains in the human health and social work and administrative & support services sectors.
Other locations in the East Midlands that should see GVA growth of between 1.7 per cent and 1.4 per cent to 2023 are Leicester (1.7 per cent), Derby (1.6 per cent), Mansfield (1.5 per cent) and Boston (1.4 per cent).
Simon O'Neill, EY's Midlands managing partner, said: "Over the last decade, devolved powers have helped our region outperform the majority of its peers. The East Midlands had a fantastic year for economic growth in 2019 and looking ahead to the next four years it looks like the region will outperform its close neighbour, the West Midlands.
"However, like the West Midlands, the region's high reliance on manufacturing has the potential to curb its overall growth with the sector's employment expected to retract. In order to retain its competitive edge on the global stage, the East Midlands must continue to lead the way on using innovative technology to produce high-value manufacturing."