Derby County on verge of £30m investment deal, says report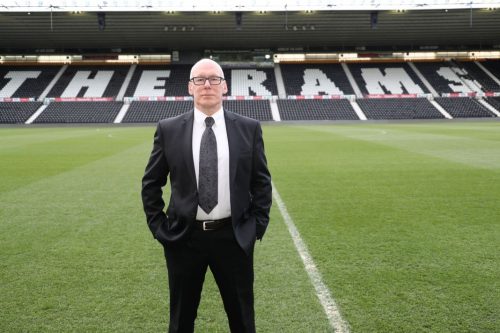 Derby County are reportedly in talks with a businessman to inject £30m of funds into the club.
Reports in the Daily Mail say Rams owner Mel Morris is close to sealing a deal with Michael Dell, who owns MSD Capital.
Dell founded computer giant Dell Technologies and is said to be on the verge of investing in Derby County as it struggles to cope with a postponed Football League season brought about by the coronavirus crisis.
The Rams, who have been owned by Morris since 2015, are due to file their accounts with Companies House by tomorrow (31 March).
In January it was announced that the club has been charged with posting losses in excess of what the Football League's governing body will allow.
The move came after a review of the sale of Derby County's stadium to the Club's owner, Mel Morris.
The ground was sold to a new company called Gellaw Newco 2020 for £81.m on 28 June, two days before the 30 June year-end for the club's 2017-18 accounts, according to The Guardian.
This meant that the Rams have their best-ever Championship turnover.
For the year running from 1 July 2017 to 30 June 2018 show turnover of £29.6m, and increase of £600,000 compared to the previous year.
The accounts show a profit of £14.6m, in comparison to a loss of £7.9m in the previous year – and a loss of £14.7m the year before – largely due to the profit on the sale and lease back of Pride Park Stadium and profit on player registrations.
Without the sale of the stadium, total losses for the three years could have been £48m, which contravenes the EFL's rules that cannot make more than a £39m loss over a three-year period if they are covered by an owner.
The Rams will now have to face an independent committee which will decide whether any action is needed.
A statement from the EFL said: "Following a review of Derby County's Profitability and Sustainability (P&S) submissions, the EFL has charged the Club for recording losses in excess of the permitted amounts provided for in EFL Regulations for the three-year period ending 30 June 2018.
"The Club will now be referred to an independent Disciplinary Commission, which will hear representations from both the EFL and Derby County.
"As these matters are now subject to proceedings, the EFL will be making no further comment at this time."