Crown Park Derby moves forward with new lettings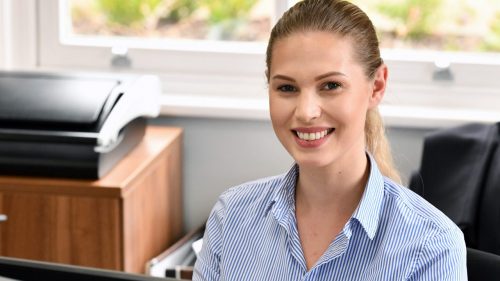 Crown Park in Derby has announced its first new commercial openings after a multi-million pound redevelopment.
The commercial and retail park sits on the edge of the city centre close to the ring road and main A50 and A38 through routes.
The first unit at the development has already been sold to local VW car repair and servicing business Sunset VW. A further unit is also currently under offer with an unnamed major trade retailer.
During 2019 and into this year, Clowes Developments undertook a new build of 5 terraced units ranging from 2,508sq ft to 7,696sq ft plus a separate, standalone unit measuring 4,426 sq ft with its own secure yard.
Hannah Bailey, development surveyor at Clowes Developments, said: "Understanding the local market conditions and demands, as well as thinking through our options meant we were able to bring forward a project that neatly fitted together with our existing offer and gave us greater flexibility and appeal on this site.
"While operational factors had a big impact on the layout, there was great focus on the visual aspects of the scheme too.
"The building design incorporates specific architectural features and quality materials which sets it apart from typical commercial units, and the landscaping has been designed to enhance the setting whilst ensuring the types of planting fit in too.
"To see the site come to fruition has been a really satisfying moment with the scheme now focused on offering high quality, sustainable units close to Derby city centre.
"Interest from local and national occupiers has already been healthy. The almost instant success of the first unit sold means we know we've put together an appealing scheme and look forward to working with local and national businesses old and new on the rest of the development."
Tim Gilbertson at agents FHP Property Consultants is acting on the sales and lettings. He added: "This development fills a gap in the market. We know businesses and trade counter operators want to be located on the west side of the city."