Automotive specialists rev up new marketing agency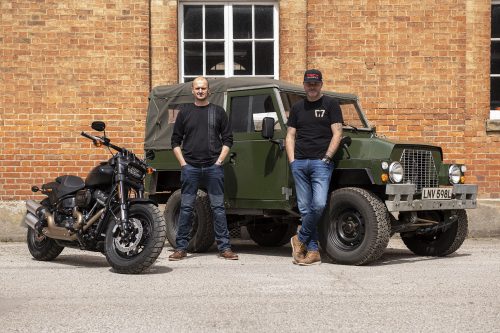 Two specialists in the automotive marketing sector have teamed up to form their own company.
Steve Lambert and Nik Ellwood have set up Daventry-based We Are Nameless after careers working the for the likes of Harley-Davidson, Triumph Motorcycles, Peugeot, and McLaren Automotive.
With former positions such as international marketing director at Harley-Davidson and head of brand marketing for McLaren Automotive, Lambert said: "I am delighted to launch We Are Nameless with a friend and trusted colleague. Nik is big on ideas and creativity. I'm all about strategy and planning, so, together,we've made some serious noise and there's plenty more to come.
"We have a breadth of experience delivering launches and campaigns across the globe, so we want to apply some of that experience to the wider automotive industry. Some of the best ideas can come from low-budget investment, it's not always about spending heavily."
Previously in senior PR positions for Triumph Motorcycles before becoming an independent PR consultant for the likes of Harley-Davidson, Ellwood added: "It may come as a surprise to the industry that we're launching a new agency given the current economic climate. But we know all too well how budget constraints can have an impact on this sector – that's why we want to share our expertise and effectively speak to consumers. We pride ourselves on having mutli-channel experience so we'll use this to meet client objectives for maximum impact and results."