On the move: the latest East Midlands hires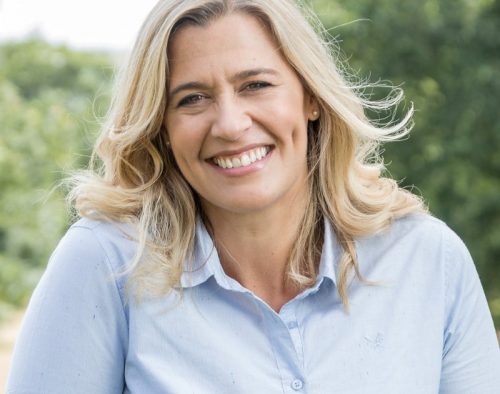 Leicestershire construction materials group Breedon has appointed Donna Hunt as its first-ever head of sustainability.
Donna brings over 20 years' knowledge and experience to Breedon, having held several senior sustainability, environmental and stakeholder engagement positions across the energy, aerospace engineering and construction materials sectors.
Breedon's Group chief executive, Pat Ward, said: "Last year we made a firm commitment to the Sustainability Charter of the Global Cement and Concrete Association and we are progressively adopting its associated guidelines throughout the Group.
"Donna's appointment reflects our determination, despite these challenging times, to put
sustainability at the heart of our business model and long-term strategy.
"She will take the lead in significantly enhancing our engagement with our stakeholders,
academic and engineering institutions and cross-sector sustainability experts to ensure that we seek out and embed best practice and technological innovation across our business."
Hunt added: "The construction sector offers major opportunities to help the world build as
sustainably as possible. Even in these challenging times it is vital that we maintain a focus on a long-term, sustainable future.
"I'm looking forward to working with the Breedon team to make sure our operations and products deliver market-leading environmental, social and economic performance for all our stakeholders."
Dr Carol Treasure, the founder and CEO of specialist animal-free contract testing laboratory XCellR8, has joined the Board of Trustees of Fund for the Replacement of Animals in Medical Experiments (FRAME), the Nottingham-based scientific research charity.
XCellR8 specialises in in vitro (animal-free) testing, providing safety and efficacy data for cosmetics and chemicals at its GLP accredited laboratory in Warrington, and works with many well-known cosmetics companies such as Lush and The Body Shop along with global ingredient suppliers.
Treasure said: "I am passionate about the vision of creating a more ethical testing industry, without animal testing and animal components, and accelerating the shift to scientifically advanced methods.
"Clearly, there is much common ground for my work and FRAME's purpose and vision. Our aims and objectives are very much aligned as we both strive for the replacement of animal testing in medical and scientific research and the use of scientifically and ethically advanced approaches."