On the move: the latest East Midlands hires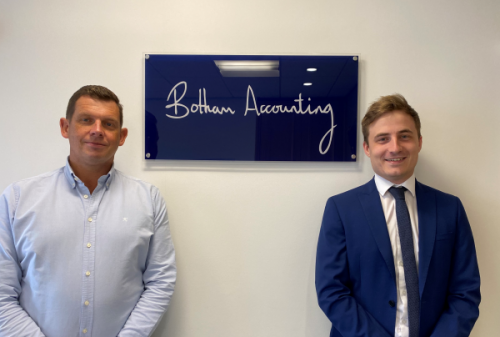 Matthew Turner, a qualified payroll professional and employment law adviser, has joined Nottingham-based Botham Accounting.
Turner joins Botham Accounting from Rollpay Bureau in Pride Park where he was a payroll bureau manager and a senior manager for the business.
He said: "I am excited to be part of the Botham Accounting Team and look forward to driving the payroll department forward to offer our clients the best service on the market."
Andrew Botham, managing director of Botham Accounting added: "We are thrilled to have Matt on board and part of our dynamic team. He has implemented and delivered highly functioning payroll systems and we look forward to him further developing this aspect of business."
A Derbyshire IT firm has handed promotions to two members of staff after setting up a taskforce designed to help companies offer secure remote IT systems for employees who want to work at home after the lockdown – or if a local lockdown is imposed in their area.
Axess Systems, based on the Denby Hall Business Park in Denby, has created brand new positions for John Middleton and Kris Haines, who will lead its efforts to work with companies to shore up arrangements set up when the lockdown was declared in March.
Ed Morton, managing director of Axess Systems, said: "Companies have done a tremendous job of ensuring that staff are able to work at home, but these temporary arrangements that they made under the lockdown are typically inadequate on a long term basis for a whole range of reasons.
"Turning those temporary arrangements into a permanent situation can be a vast and complex undertaking if you don't have access to the right expertise, which is why we have promoted John and Kris to work in tandem to interpret customers' requirements and deliver robust, reliable and workable solutions.
"They are both excellent at their roles, but their greatest asset is their ability to take complex technological information and explain it in layman's terms. There is a lot of jargon in our industry, but they are expert at cutting through it, which makes them the ideal first point of contact for Axess Systems."