K3 Capital expands again with £42m deal for corporate recovery firm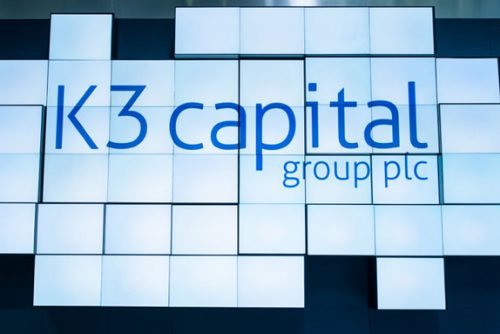 K3 Capital has bought restructuring and advisory firm Quantuma in a deal worth up to £42m.
It is the second acquisition in six weeks for the Bolton-based group, which paid an initial £9.3m for randd UK in June. At the time it raised £30.5m from investors to fund that deal and future purchases.
K3's chief executive John Rigby said: "We believe that Quantuma is an excellent fit for the group and will play a significant part in helping us achieve our strategic aim of building a wider group of growing and complementary professional services businesses."
Quantuma specialises in restructuring and insolvency, corporate finance and forensics. It has 17 UK offices, including Manchester, Bradford, Birmingham and Nottingham, alongside outposts in Cyprus and Mauritius.
The purchase will see an initial payment of £26.95m, paid through a combination of cash and shares, with a maximum earnout of £15m and growth shares.
Quantuma's chief executive Carl Jackson, who becomes an executive director at K3, believes the combined firms "will provide an independent and compelling proposition in the mid-market".
He said: "Demand for Quantuma's services is already high and we anticipate this gathering pace as the government withdraws its Covid-related financial support.
"In addition to the merger being a strategically strong fit, we believe that becoming part of a listed plc will enable us to take on more significant mandates and provide greater access to larger corporates, both at home and overseas."
Quantuma generated pre-tax profits, before members' remuneration, of £7.8m in the year to March on revenues of £23.2m.
It has been growing strongly, having doubled turnover in the last three years. But K3 still believes the Quantuma business "can be scaled significantly".
The acquisition is attractive because of the counter-cyclical nature of the the corporate recovery and insolvency market. The addition of Derby-based ranndd UK and Quantuma also diversifies K3's offer
Rigby added: "K3 Capital Group has become a professional services group which incorporates the UK market leader in company sales and one of the most established R&D tax reclaim businesses in the UK, which together with Quantuma, creates a group with diversified income streams, recurring revenues, multiple and complementary channels to market and significant cross selling opportunities."
Manchester law firm TLT advised K3 Capital on the acquisition.
TLT also recently advised K3 on a successful £30.45m fundraising round as well as the recent purchase of randd UK for £9.27m which completed on July 1.
At the same time as the Quantuma acquisition, K3 also put in place a growth share scheme in order to incentivise key employees going forward and carried out a group reorganisation, both of which TLT also advised upon.