'I've always looked at my position as being the bottom of a tree'

Sean Price is the chief executive of Velez Managed Services. His engineers are located in 180 countries and have serviced more than thousand projects ranging from asset management through to network support and maintenance. Sean has competed in dozens of running, cycling and triathlon events, combining training with much-needed thinking time.
---
Velez has seen a tremendous amount of growth over the past few months and will, I suspect, continue to do so as time goes on. Over the next year specifically we are targeting to add several key roles within the business and grow our sales & technical teams dramatically.
Whilst the Covid situation has proven difficult for many, in our line of business it has been less damaging. It has allowed us to bring in new staff during this period and increase sales. Looking forward I foresee this only getting busier and Velez needing to keep up its pace of growth to accommodate this.
Pre-Covid, I travelled an awful lot. It was mainly to see customers around the world but also to our overseas offices and all the while keeping in constant contact with the team regardless of where I was. There is nothing better than having a robust 360-degree view of the organisation and ensuring the heart of our business (our people) continues to beat strongly.
I've always looked at my position as being the bottom of a tree, supporting the branches and the fruit from below. Meanwhile our managers, team leaders are the branches supporting everyone else in the business as the fruit. My role is to find, hire and retain the best people, give them the resources they need to do their job effectively and then get out of their way and support from the ground up in helping them to achieve their professional, personal and financial goals within the business.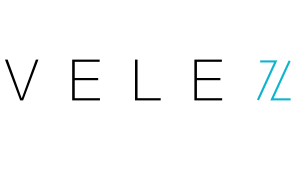 Our motto at Velez is to "do right by the customer first time, every time". We work hard to ensure we live by what we say. In some cases, this means saying "no" to projects and clients, where others might say "yes" and mess it up trying.
Someone that certainly influenced me over the years is Andrew Scott. He is the chief executive of the Ascot Group in the South West who over time from being a client and a friend has given me a lot of useful advice and passed on tremendous knowledge from his experience in buying, selling and growth businesses.
Without a doubt tech talent has always been a tricky sector. Hiring great people for our business will always be something that needs to be worked on extensively. We believe in hiring for culture fit first and then teaching the technical elements where necessary if there is a shortfall.
It's not about what you are doing today. But what are you going to be prepared to do tomorrow, in a year's time and in five years' time to keep your business in this sector alive.
Over the next 2–3 years I suspect we shall see a further shift in this space that will again speed up momentum and businesses like ours must be prepared to keep up with the change. Digital transformation and the ever-increasing needs for data centre capacity means that equipment both in the enterprise and in the data centre environments themselves are prime for both extensive maintenance but also refreshing that infrastructure when the time comes and planning those projects out.
---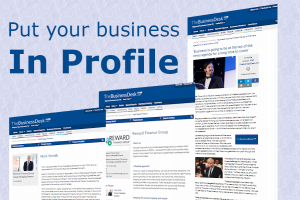 Appear in your own In Profile feature by signing up for a Business Profile on TheBusinessDesk.com.
The company and individual profiles on TheBusinessDesk.com are designed to help our clients build corporate and individual awareness within the regional business community and benefit from TheBusinessDesk's traffic and visibility in the business community and the search engines.