On the move: the latest East Midlands hires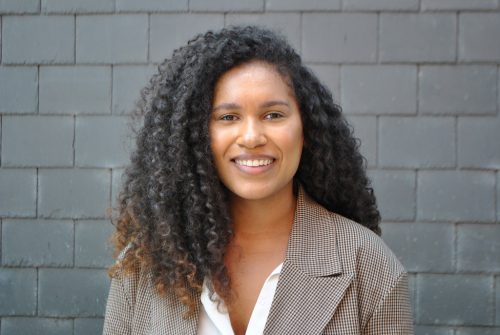 PR and marketing agency Shooting Star has welcomed a new member of staff to its digital marketing team.
Digital marketer Sinead O'Brien has joined the agency and will be based at its Lincoln office.
O'Brien studied enterprise and entrepreneurship at the Peter Jones Enterprise Academy in Hertfordshire before completing a degree in marketing and advertising at the University of Lincoln.
After graduating, she worked for the Whirlpool Corporation helping to reposition the brand and create advertising campaigns as well as providing marketing support to its subsidiaries including Hotpoint and Indesit.
Most recently, O'Brien has been doing B2B marketing for an SME based in Lincolnshire, creating a digital marketing and social media strategy and overseeing the launch and optimisation of a new website.
"I am excited to be joining such a well-established company," she said.
"Shooting Star offers a wide variety of services within the marketing spectrum and I like the integrated approach that the agency offers each client, ensuring they are working closely with each company to help it to grow.
"I am looking forward to strengthening the digital services that Shooting Star offers."
Sinead will be working closely with the account managers to provide digital marketing support for new and existing clients.
Senior marketing manager Emma van Nieuwenhuijzen said: "It is fantastic to have Sinead on board; her drive and creativity are already benefiting our clients. I will be working closely with Sinead to take the company to the next level and strengthen our digital portfolio – watch this space!"
Nottingham managed IT services company, Retail Assist, has hired Phil Chapmn as its new business development manager.
In his new role, Chapman will be working with the sales team to explore opportunities, focusing on Retail Assist's latest software offering, OMIO PIM.
He said: "My career has always been in retail technology/solutions. In the past, I've run my own consultancy business as well as working at a number of providers over the years, building relationships with numerous high street and international retail brands.
"In my previous role, I worked at Itim as sales and marketing director and, after five and a half years there, I was ready for the next challenge.
"I'm delighted to be joining Retail Assist; I've known their company for many years and watched them grow with interest. It's fantastic to be part of the team and I look forward to our future together."