University gets green light for 34,000 sq ft skills centre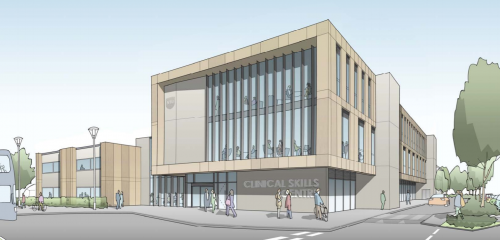 Nottingham Trent University has been granted planning permission to build a new 34,000 sq ft Clinical Skills Centre at its Clifton campus.
The new centre, next to the Lionel Robbins Building, will house 120 staff in a scheme led by Pick Everard.
The new facility will support teaching, assessments and learning opportunities in a variety of clinical and simulated settings for training of healthcare professionals.
The building will act as a gateway to the Clifton Campus.
Currently, paramedical and nursing courses are delivered at the Lionel Robbins building. The decision will mean the demolition of the existing Catalyst and Nanoscience laboratory, which is currently underused.