Leicester Tigers change name of stadium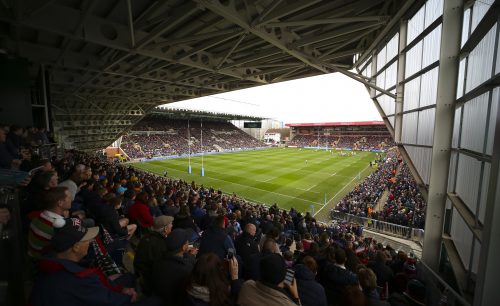 Leicester Tigers have renamed their Welford Road ground – the club's home since 1892.
Tigers have signed a five year deal with Leicester wealth management firm Mattioli Woods which will see the stadium renamed Mattioli Woods Welford Road.
The move sees an escalation of the partnership between Mattioli Woods and Leicester Tiger. The firm has been an official partner of the Tigers since 2016 supporting the club through shirt sponsorship and naming rights to the stadium's East Stand.
The Covid-19 situation has seen the club lose million in revenue and the decision to rename the stadium is one it says "has not been taken lightly".
A statement from Leicester Tigers said: "The decision to keep the 'Welford Road' name alongside the partnership is one that Mattioli Woods and the club felt was important, retaining the traditions of the club. This 'club-first' mentality echoes the shared values both organisations have in a move that can ensure Tigers remain at the heart of the city's community."