£74,000 solar energy initiative for Derbyshire firm
A Chesterfield e-commerce firm has committed to a project worth £74,000 to power its operations and reduce its carbon footprint.
Xbite, which operates retail brands including 365Games.co.uk, Roov.co.uk, Maison & White, Pukkr and Shop4, has been awarded a maximum value £20,000 low-carbon energy grant to help install over 270 solar panels at its HQ offices at Barlborough.
The grant was made available through the DE-Carbonise project, a collaboration between the University of Derby, Derby City Council and Derbyshire County Council which offers help to SMEs seeking to lower their carbon emissions and will contribute to the total project investment of £74,000.
Chesterfield based Custom Solar will complete the fit out, creating energy savings equivalent to supplying eight average UK homes with electricity for one year.
Nick Whitehead, managing director at Xbite, said: "As part of our values to innovate and invest today for tomorrow, we are investing heavily to install solar panels at our Barlborough HQ.
"This installation means we can look to decrease our environmental impact, with beneficial gains towards operational performance, therefore improving our overall economic performance.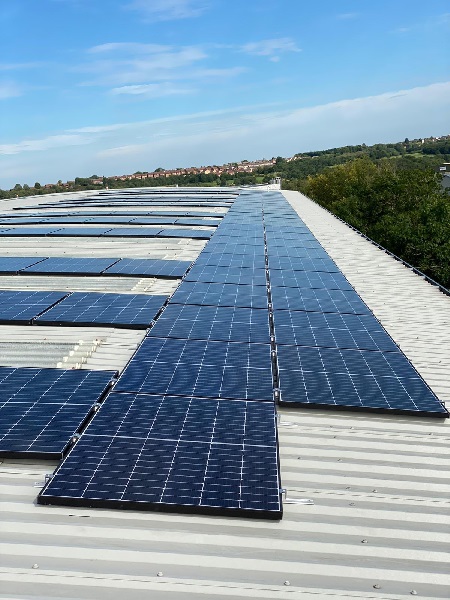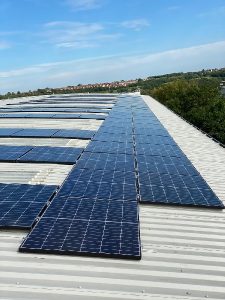 "The DE-Carbonise Team took all the hassle away from applying for the grant and were great to work with.
"Solar panels will help us reduce our CO2 emissions by 20,731kg per year, and generate 74,760 kWh per year of electricity, some of which we will be able to sell back to the National Grid."
Ade Agbonyin, project officer at De-Carbonise, said: "Through our guidance, Xbite saw the chance to radically improve the company's energy and environmental efficiency and make the shift to more sustainable business practices."
Gary Sucharewycz, development director at Custom Solar added: "We are delighted to be working with Xbite. Whilst we are a national developer and provider of solar systems it is great to support local projects such as this. Investing in sustainability and renewable energy projects is majorly important to the environment, good for our communities, and great for businesses wanting to make an impact by generating their own power on site, which in turn makes significant savings on their power expenditure."
The DE-Carbonise project launched in November 2019 and is a three-year extension to the D2EE project, part-funded by the European Regional Development Fund.
Grants of up to £20,000 are available for businesses looking to improve their environmental practices.
Over 500 businesses in Derby and Derbyshire have been supported to date.