Agency round-up: 7Collective; Honest Communications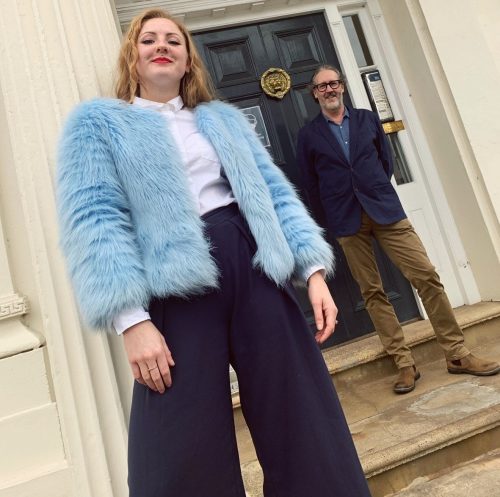 A group of Midlands businesses have joined forces to build a new network offering specialist creative marketing services to clients across the region.
The 7Collective unites seven companies offering the full suite of creative marketing solutions ranging from branding and design to event delivery, app development and strategic communications.
With bases in East and West Midlands, the members of 7Collective are Sure Creative, BakerBaird Communications, Hot Source, Image Plus, BigBlue8, Pure Consultancy and 44 Communications.
Collectively, their client base includes global brands such as Jaguar LandRover, DHL, Sainsbury's and Turner & Townsend, along with major universities, the NHS and central and local government.
7Collective is chaired by Tim Holmes, the MD of Sure Creative. He said: "7C is a response to a challenge so many marketing commissioners struggle with: how can I easily find a creative resource which brings me the expertise and capacity I need to achieve my goals without either a complicated search to appoint a roster of agencies with different marketing services, or a large full-service agency with an overhead to match?
"7C offers clients single-point access to an integrated, coordinated range of specialist marketing services agencies who have delivered award-winning regional, national and international client projects."
Tim added: "Our collective specialist services span brand development, PR, digital media, app development, event production, business consultancy, internal communications and immersive technology. All have one thing in common – they are delivered by people who've worked at the highest level."
Jade Hartley, of Pure, added: "We are all owner-managed businesses who have proven expertise and an absolute commitment to excellence – that's why we've won awards, and why all of our member businesses have client relationships which go back years.
"We're also proud Midlanders. We work in the beating heart of the UK economy, we know that this is a region that has some brilliant businesses, some really powerful universities, and authorities and agencies with real ambitions for growth."
Honest Communications has expanded its team and its offering, with Fay Clarkson joining the agency as a new PR account manager as well launching a new service.
This comes as the Derby agency celebrates its second birthday and has furthered the horticultural side of its client base with new account wins.
Honest Communications specialises in PR, content creation and social media for home and garden brands. The uplift in both sectors this year with people being at home more has elevated demand from brands in these areas seeking PR expertise to raise their profiles and reach more customers.
Honest Communications' expansion continues with the announcement of a new service. The agency has launched its new Brand Voice service, whereby the Honest team works with businesses to help them refine their tone of voice, brand personality and values.
Managing director, Holly Daulby, said: "I'm thrilled that Honest has grown again with Fay joining us and the launch of our new Brand Voice service. This has of course been a very challenging year and I feel incredibly lucky to be working in a sector that is buoyant. Lockdown has brought about a spike in interest for home and garden brands. Subsequently, we're seeing an increase in demand from them to shape their communications and devise outreach strategies which we are well placed to help them with due to our experience in the sector and media connections."