On the move: the latest East Midlands hires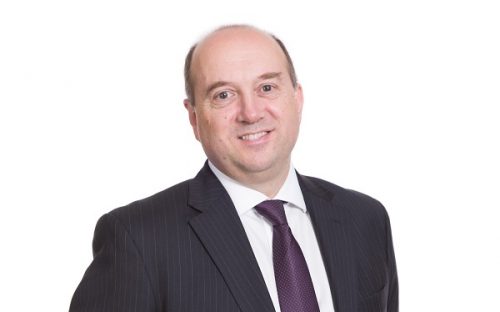 Law firm Weightmans, which has offices in Leicester, has announced that senior partner David Lewis has been re-elected for a second three-year term.
Lewis was first elected senior partner in 2018. After joining Weightmans as an articled clerk in 1985, he moved through the ranks to become partner in 1992. He is best known for his work defending organisations and individuals facing investigation and prosecution for regulatory offences, founding the firm's dedicated regulatory services unit in 2004. His second term as senior partner will start in May 2021.
Managing partner John Schorah said: "I am pleased that David has been re-elected by equity partners for a second three-year term as Senior Partner of the firm. On behalf of the partnership I would like to congratulate David and we look forward to working with him for another 3 years."
Lewis said:"Weightmans has been at the heart of my career for over three decades. I have watched as we have transformed into a full service, national offering, always maintaining a deep commitment to the success of our clients and people. I am delighted to have been re-elected to serve as Senior Partner until 2024 and look forward to working with the Board and all of our staff to evolve further in the coming years."
Grant Thornton has announced the promotion of John Coates to partner.
Coates is based in Birmingham but works across the audit practice in the firm's Central region, which covers the East and West Midlands, Cambridge, Milton Keynes, and East Anglia.
Having joined Grant Thornton in 2016, he previously worked for Jaguar Land Rover and PwC.
The firm said the promotion recognises the role Coates plays supporting mid-market businesses in a range of industries, along with the experience he brings to advising global groups that have UK operations.
Coates said: "Partnership is a big milestone in any professional service career and I'm very pleased to commit my future to the ongoing success of Grant Thornton. I enjoy the empowered culture within the firm, which offers huge opportunities for all of our people."