Midlands Deals Review: which sectors are riding out the storm?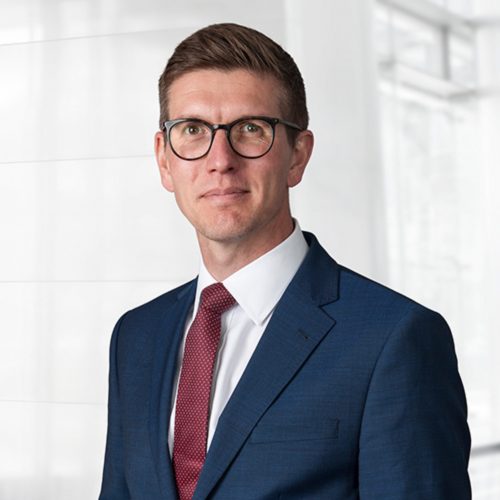 Recent deal activity reveals which sectors are riding out the pandemic storm, says Clearwater International director Richard Ellis.
Whilst there was a significant slow down in transactions during the second quarter of 2020, we have seen a marked uptick in M&A activity during Q3. For assets with robust business models and operating in markets which have shown a resilience to COVID, we've seen strong appetite to invest, from both strategic acquirers and private equity investors. This healthy competition for quality businesses is ensuring valuations remain strong, and in some sectors exceeding where they were pre-COVID.

With each passing month, it is becoming clearer which sectors are proving the most resilient to the pandemic and where M&A activity will continue to surge.
Training
Training is one area where we as a firm have been particularly active. This has focused on providers seeking to address the rising unemployment situation in the UK and also in-demand skillsets within specific sectors. Last month we advised Back2Work, a training provider which supports individuals to return to employment, on its investment from Palatine Private Equity. This was our sixth education and training transaction this year and the second in vocational training having advised Agilitas Private Equity on its investment in Learning Curve earlier in the year.
Another training deal last month saw Clearwater advise Inflexion Private Equity on their investment in graduate IT training and services provider Sparta Global, a firm which trains graduates in a range of technology skills, plugging the gap between university education and the technology profession.
Business services
With the pandemic accelerating the take-up of digital processes, business software is another area of intense activity. Last month managed service provider Air IT, backed by August Equity Partners, doubled in size after acquiring MSP Microtrading and IT managed service provider Netstar UK. Air IT is aiming to become the UK's largest SME-focused cloud managed services provider. Another regional deal last month saw business management software provider Access Group secure further investment from its two largest shareholders, Hg and TA Associates.
In October we advised Advanced on its acquisition of Nottingham-based Mitrefinch, a provider of workforce management solutions. COVID has accelerated disruption in the HR software space, shifting expectations on the future of workforce management which has left companies facing major uncertainties with regards to resourcing and staffing. Solutions provided by the likes of Mitrefinch are becoming a vital tool in enabling rapid analysis and decision-making in shifting market conditions.
Businesses are now, more than ever, focusing on the critical services they require to function effectively. Alongside this comes greater scrutiny on achieving value for money, driving demand for fixed fee and subscription-based pricing models providing greater cost clarity from their service providers.  Service providers offering this model are not only seeing strong demand from its client base but also from acquirers seeking to diversify their own service lines into this highly valuable revenue stream. We saw this evidenced earlier this month in the acquisition of legal services provider, Ellis Whittam by AIM-listed Marlowe plc, a deal on which Clearwater advised. This acquisition enabled Marlowe to further enhance its critical legal advisory offering, integrating Ellis Whittam's unique, fixed-fee subscription-based compliance services.
Premium offer
Premium foods is another resilient sector with strong growth prospects. This was perfectly illustrated by Diageo's acquisition of Herefordshire gin and vodka maker Chase Distillery which grows its own potatoes and apples to produce premium vodka, gin and liqueurs. Its customers include Waitrose, Harvey Nichols, Fortnum & Mason, Selfridges, and Claridges.
With people spending more time at home, premium home furnishings is another robust sector. AIM-listed Kidderminster flooring designer and manufacturer Victoria – which famously supplies red carpets to the royal family – has agreed a deal which sees US-based Koch Equity Development, part of the giant Koch Industries empire, invest £175m in the company.
Furthermore, as we seek relief in pet ownership, so the pet market continues to shine. Last month pet treats manufacturer Armitage Pet Care was sold to Spectrum Brands, a global consumer brands business with an already strong presence in the pet care market.
Healthcare
Any business directly involved in the fight against COVID-19 inevitably attracts focus too. Last month Nottingham life sciences company SourceBio International raised £35m ahead of its AIM flotation which will support a significant increase in its COVID-19 testing capacity and fund future acquisitions. The firm also carries out biopsy testing for the NHS, genomics and DNA testing, and provides storage for biotech companies.
As we make our way through the second national lockdown there will continue to be specific markets riding the M&A wave. With strong appetite from a range of investors and the spring Budget on the horizon, deal doing in these hot sectors shows no sign of slowing.