IT services firm wins new global contracts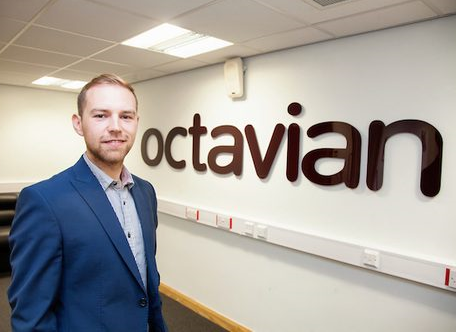 Managed IT services firm Octavian IT is celebrating after winning a new tranche of global contracts.
The Bingham, Nottinghamshire company has won a wealth of new business in the UK, Australia, Canada, Dubai and the USA.
Octavian IT – the Cyber Essentials-accredited IT division of the award-winning multi-service provider Octavian Group – has significantly increased its international reach after completing a large migration from Google Suite to Microsoft for a global CRM software provider and winning four new IT services contracts in the last month.
Already an established player in the highly competitive international managed IT services market, the expanding company now provides services related to IT support, cloud disaster recovery, Microsoft 365, email security, CRM implementation, VoIP telecoms and Microsoft Azure cloud servers to thousands of users across five different time zones and a wide variety of industries.
The largest of Octavian's new contracts was completed in a single night after just three weeks of planning and preparation, ensuring minimal disruption to the client's operations. As well as moving the huge CRM firm's email, contacts, calendars and company cloud documents from Google Suite to Microsoft 365, Octavian also facilitated a setup and migration to Microsoft Teams for the entire business, thereby allowing its global entities to collaborate seamlessly via voice, video and with data and apps – facilities which have become more important than ever in the age of Covid-19.
The impressive expansion is the latest in a string of successes for the Bingham-based company, which moved to larger premises last year after enjoying a year of stellar contract wins with a plethora of firms operating in sectors as diverse as security and accountancy.
Octavian IT managing director Ben Solomon said: "Needless to say, with the Covid-19 pandemic showing little sign of abating, businesses of all sizes are being faced with a host of unprecedented challenges. I'm delighted that Octavian IT has expanded its global operations so significantly in such exceptional circumstances.
"In the last few months we have been able to extend our services to thousands more users in the UK, Australia, Canada, Dubai and the USA, and we successfully migrated a massive international CRM firm to Microsoft Teams with the absolute minimum of fuss and disruption.
"We have been operating in the global marketplace for a long time now, but to grow our business across five different time zones is something special. Despite the challenges that we and every other business are facing right now, I'm more than confident that our expansion will continue into 2021, encompassing more and more global territories and impacting thousands more users."