In brief: Digital Ethos; facelet; Banks, Long & Co; David Brown Commercial; Colleague Box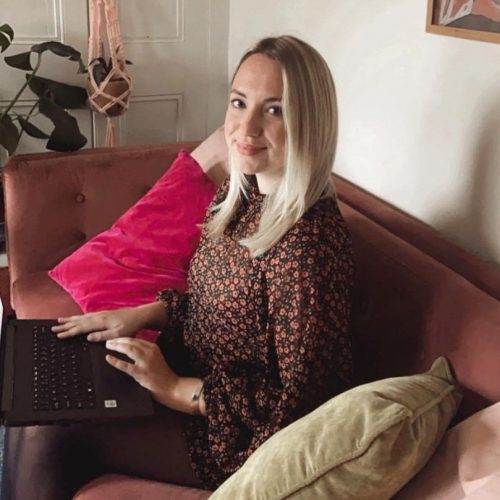 Leicester-based PR and marketing firm Digital Ethos has been appointed to run the press office and handle all PR-related enquiries for the facelet, following a competitive three-way pitch in October.
Founded by husband and wife, Steve and Jolene Pole from Leicestershire, the facelet has a unique design that is a UK first, aimed at businesses and everyday consumers.
The facelet is a unique, reusable, washable face covering that can be worn on the face or on the wrist. It is designed to be worn comfortably on the wrist and be available to use when it's needed.
Responsible for running the day to day of the account will be Maisie Bamford, account manager at Digital Ethos. She said: "When we first heard from Steve and Jo with their brilliant invention, the ideas just kept flowing.
"They have designed a fool proof face covering that is convenient, and climate friendly. A combination and balance that is important to them personally, we couldn't be happier to support them in launching this to the market."
Eco-enthusiast Johann Bridges is indulging her passion for helping the environment, with the launch of a new venture in uphill Lincoln.
News follows Chartered Surveyor Banks Long & Co leasing a retail unit on Bailgate to Bridges, who is busy stocking her shelves ready for the Lincoln Eco Pantry to open on December 7.
It's an exciting time for the new retailer, whose friend Alex Capper will be working alongside her in the shop, which aims to be a winner with environmentally-conscious shoppers who want to see a reduction in the use of plastic.
"We are going to be a zero-waste store, selling all sorts of essential eco-friendly household products, toiletries and foodstuff, including organic and ethically-sourced goods," said Bridges.
"We are encouraging people to pop in with their own containers to fill with liquid and dry products (although she will have containers for people who need them). Shoppers will be able to fill these with liquid and dry products, such as washing-up liquid, laundry detergent, past, rice, sugar and cereals.
"In addition, we are also going to be stocking locally-produced handmade soaps, toiletries, sweets, chocolates and honey."
Banks Long & Co director James Butcher said: "We are delighted to have let this unit, which enjoys a highly visible position in Bailgate, to Johann.
"Her new shop will add to the diverse nature of businesses in this historic shopping and tourist area and we wish her every success for the future. It is a promising sign that, despite the impact of the Pandemic on the wider retail/leisure market across the country, there are still people like Johann who have enough belief in their concept to want to open new premises despite the gloomy economic backdrop."
David Brown Commercial has brokered new letting on behalf of Morgan Industrial Properties of a unit at the Northedge Business Park on Alfreton Road to growing Derby business Colleague Box, a personalised gift box company.
Colleague Box are something of a local success story. The company started with one gift box determined to keep colleagues connected during lockdown and have grown rapidly now having 26 gift boxes to choose from. The company has created new jobs and turned over £1m in just six months.
Michael Green, surveyor at David Brown Commercial, said: "It was a pleasure to deal with Colleague Box who have taken occupation of the unit within two weeks of agreeing a deal. They required additional space due to a growing order book and have taken this unit in addition to their other unit in Nottingham Road. My hope is that they continue to grow and are able to consolidate both units into a new bespoke unit on the new phase 5 of the Northedge Business Park in the coming years."
Adam Bamford of Colleague Box said: "We needed a modern, clean unit to expand into due to our continued growth. The unit at Northedge provided the perfect opportunity being a new build in an established estate close to the A61 and A38 trunk roads. We are delighted with the quick turnaround and our new unit."