Anger at proposals to scale back HS2 connection
Political and business leaders from across the East Midlands have reacted angrily to proposals suggesting the region's HS2 connection to Birmingham and the North could be drastically scaled back.
The National Infrastructure Commission's Rail Needs Assessment Plan comes ahead of the Government's announcements about how and where it will fund major rail investments aimed at helping the UK recover from Covid and create jobs across the country.
Regional leaders in the Midlands and the North have spent the past five years developing detailed plans which use HS2's arrival at Toton and Chesterfield as the centrepiece of a joined-up economic growth strategy which would create thousands of jobs and transform rail connections between the East Midlands, Birmingham, Leeds, the North East and Scotland.
But the NIC has tabled ideas which include a proposal for the HS2 line to terminate at East Midlands Parkway – a location dismissed as unworkable by feasibility studies – and put passengers back on to the old network if they want to travel further north.
Sir John Armitt, chair of the National Infrastructure Commission, said: "Major rail schemes will be an important component in levelling up the country's economic geography, but we should ensure public money is carefully spent where it can make the most difference.
"The number and scale of rail schemes currently being proposed for the North and Midlands mean that some form of prioritisation will be necessary, and we think there are ways of bringing forward benefits for communities and businesses while keeping options open for additional investments if the circumstances are right.
Despite indicating that future rail connectivity could be scaled down in the Midlands, the NIC's report appears to assume that the second stage of Crossrail in London – previously estimated to cost £27bn – should go ahead.
Government will take the final decision on which option to choose in the East Midlands, with political and business leaders in the region now doubling down on their demands that it honours its commitment to build the station at Toton and deliver HS2 East in full.
Maria Machancoses, director of Midlands Connect, said: "Some of the options in this report are very concerning. Sacrificing parts of the high speed network now would short-change millions of people across the Midlands and undermine our efforts to deliver a transport network fit for the 21st Century.
"HS2 must be delivered in its entirety, including its Eastern Leg from Birmingham to Leeds, alongside Midlands Engine Rail. To stall, scale down or delay now will cause irreparable economic damage to communities across the region – especially the East Midlands, which has suffered from a chronic underinvestment in infrastructure for decades.
"It's important that Government follows the evidence and advice of its industry experts and rejects calls to alter HS2's route or remit. COVID-19 represents the biggest social and economic challenge of our lifetimes, now is the time for decisive action and building business confidence, there is no sense unnecessarily retracing our steps and delaying much-needed progress to level up the UK economy."
A decade of planning has gone into making Toton not only HS2's East Midlands Hub, but also the site of thousands of new homes, a new centre for renewable energy and an innovation campus. Government is in the process of creating a Development Corporation for the Toton and its surrounding area, land has been purchased, our plans will create over 80,000 jobs for local people.
"East Midlands Parkway was assessed as a possible location for HS2's East Midlands hub back in 2015. The evidence was as clear then as it is now, this is not the best option – doing this would create fewer jobs, attract less investment and stifle regeneration. Going over this old ground once again is a waste of time and resources – we need to get building now.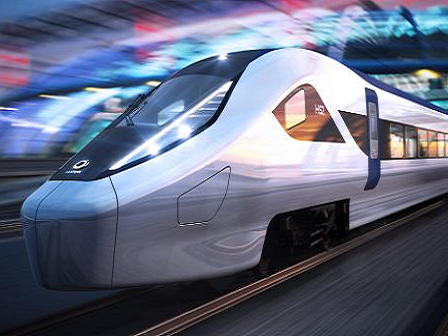 Councillor Kay Cutts MBE, the leader of Nottinghamshire County Council and chair of the HS2 East Midlands Board, said: "What the NIC is suggesting amounts to far more than just a change in station location. It is a fundamental scaling back of HS2 in the Midlands and Yorkshire.
"Parkway is in the middle of nowhere and was dismissed by feasibility studies for sound reasons: it is little-used, increases station costs, and returns less to the economy. It also reduces transport connections to our communities, to the rest of the Midlands and up into the North.
"No assessment of an historic investment in infrastructure should ignore the needs of a region now nor the prosperity of its people in the future. Yet we fear the NIC's focus on upfront cost does just that.
"A clear understanding of the East Midlands economy would tell you that moving HS2 to Parkway is a poor deal for the region, and poor value for UK taxpayers."
Councillor Cutts added: "We have spent years talking, planning and carrying out feasibility studies. In the wake of Covid, people want to see us get on and deliver
"Levelling-up should mean that the East Midlands is no longer going to be treated like the poor relation. So let's see a positive decision from Government to build Toton and deliver HS2 East in full."
The already-agreed HS2 Hub Station at Toton would be integrated with major development proposals for Toton and Chetwynd, which include the delivery of thousands of new homes, a 'Garden of Innovation' intended to attract knowledge-related jobs, and a detailed connectivity strategy which links more people to employment and opportunities.
It has also been built into proposals for an East Midlands Development Corporation, launched earlier this year by Midlands Engine chairman Sir John Peace as an ambitious bid to transform the regional economy through the efficient delivery of a series of major, large-scale developments.
East Midlands Parkway was built as an interim stop on the Midland Mainline. When it opened in 2009, the ambition was for it to carry 743,00 passengers a year. But in 2018-19, the isolated site was used by only 360,770 people.
Sir Peter Soulsby, the City Mayor of Leicester and chair of Transport for the East Midlands, warned that the NIC's proposal risked creating a situation similar to that seen at Ebbsfleet in Kent, where major development involving transport has fallen short of expectations.
"It makes no sense for a transformational transport project to end up at an isolated site that has never hit its passenger targets. The Parkway option would be another Ebbsfleet.
"A Hub station at Toton would deliver a transformational transport project for our region which properly connects our cities – providing a direct route between Leicester and Leeds, for example – opening up new business and growth between two great destinations.
"The 'Access To Toton' strategy which we launched earlier this year demonstrates just how we can use HS2 to unlock improved local transport across our region, again extending opportunities for employment and training for more local people."
Scott Knowles, CEO of the East Midlands Chamber of Commerce, said: "We can see the difference a comprehensive integrated transport system makes to business competitiveness because we've got one in London. It's time to build the same in the Midlands and the North.
"We have been working hard to make sure our world-class rail supply chain can benefit from Government investment in HS2 and ensure that local people have the right skills to access the opportunities that will flow.
"This is time for real ambition and for turning round the woeful under-investment in transport in the East Midlands. Levelling-up means we should not be treated second best again."
Regional leaders are concerned because the NIC's assessment does not appear to take into account the benefits of local growth strategies around Toton, Chesterfield and Staveley, Sheffield and Leeds. They claim it fails to understand the complex geography of the eastern leg and undervalues its economic benefits as a result.
However, some welcomed the report's proposals. Stephen Barker, the chief executive of Nottingham's Creative Quarter, wrote in his blog that East Midlands Parkway is the better location.
He said: "I say Nottingham, Derby, Leicester and Sheffield should be relieved the recommendation is not to terminate the line at UK Central at Solihull.
"And I think East Midlands Parkway offers significant advantages over Toton – especially if the line does not run on to Leeds.
"The Toton site is not well connected, except to the canal, and the proposals from Midlands Connect to link it to Derby, Nottingham and Leicester via a series of road and rail investments, and a tram extension from Nottingham to Derby, are estimated to cost £455m for the first phase, rising to £2.7bn. Ouch!
"Parkway becomes the much better stop location. It already has rail connections to Nottingham, Derby, Sheffield and Leicester (and all stops to London). The tram would only have to cross a few fields from the end of the existing Clifton line. The much easier connection to the airport is a no brainer. And the M1 runs right by.
"The NIC says it could mean a Nottingham to Birmingham journey time of 27 minutes, compared to 53 minutes via Toton.
"And the huge downside of HS2 that is the blight on Long Eaton of a viaduct that slices the town in two is avoided."
He was joined by North-West Leicestershire Tory MP Andrew Brigden, who has long been against HS2.
He told Business Live: "I first raised the possible use of East Midlands Parkway as the hub station four years ago and put together a dossier for the Transport Secretary and Minister at the time.
"It seemed to me to be a logical solution given the extensive parking provision, close transport links to the M1 and M42 with the duelled A453 offering easy access, existing links to Derby, Nottingham and Leicester together with 700 acres of development land with the decommissioned Radcliffe on Soar Power Station.
"Toton offered nothing on this scale and made little strategic sense. I am only disappointed that it's taken this long for this to be seen despite my lobbying of Ministers, neighbouring colleagues and councils.
"I still believe there are better ways of spending the HS2 budget. However, we have to make the best of a bad job and having the hub at East Midlands Parkway reduces unnecessary costs and has far more potential than Toton.
"Parkway is five minutes away from East Midlands Airport and the Nottingham tram system. Indeed, it gives the opportunity to link to both of these. I still believe there are tweaks that can be made in the line to limit the impact on the constituency but this is a much better result for the district."
The final decision on HS2 will be taken by Ministers early in the New Year through the Government's Integrated Rail Plan for the North and the Midlands.