'Landmark' residential scheme backed by planning chiefs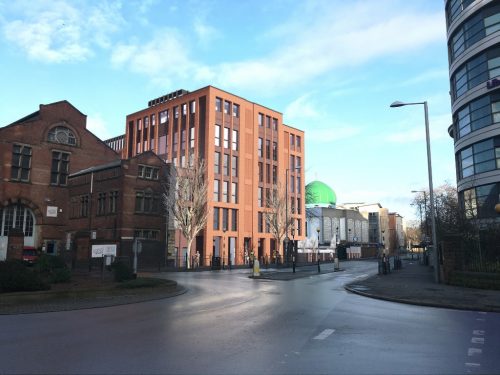 Plans for 356 student flats on the site of a former Gala Bingo site in Nottingham city centre have been tipped for the go-ahead by planning chiefs at the city council.
BSP Holdings has revised down the original plans for the site, which included 396 bedrooms. The design has also been altered so not to block a sightline to an adjacent mosque.
The revised designs show that BSP has plans to build 54 studios and 121 cluster flats at the site.
Alison Dudley of Zenith Planning and Design Consultants and Keith Clark of CBP Architects submitted the application on behalf of BSP Holdings.
David Singh, senior partner at BSP Holdings, said: "This site shows we are heavily investing the in the regeneration of Nottingham and this is the latest example of the confidence we have in the city."
Nottingham City Council's planning committee will sit on Wednesday January 20 to consider the scheme.