Nottingham creatives launch platform to combat everyday racism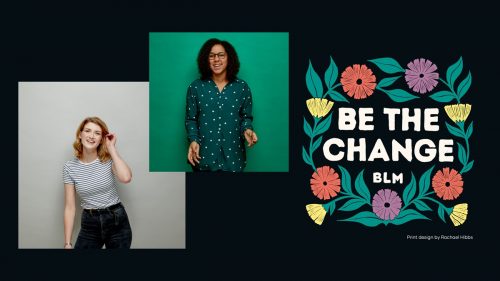 Two young Nottingham creatives from The Media Group UK have just launched a new platform to help tackle racism.
The move follows a research project to understand the everyday ways people are affected, with schools already using it as a resource to help educate pupils.
Following the Black Lives Matter movement last year, Yasmin Bryan and Jade Vowles, created an initial resource online for people to express themselves and support the movement, which gained an "incredible" response.
This year, along with the help of their friends and their colleagues at The Media Group UK, they created a questionnaire for the general public, the answers of which were used to inform the recently launched video and platform 'Be The Change' which highlights some of the ways that people don't always realise are racist and offensive.
Byran and Vowles said: "After the success of the Black Lives Matter movement last year, it was important for us to keep the conversation going, to highlight that social justice isn't just a trend that stops and starts with a hashtag and a black square.
"The aim of our new Be The Change platform is to continue the discussion and highlight that a passing comment to one can be a lifelong scar to someone else.
"The only way we can make a change is to be the change, to keep listening, learning, reading, talking, sharing and fighting for what is right."
Since launch last week the duo have been approached by local schools who have requested to use it in lessons as a way to educate and inform pupils on everyday racism.