Building firm lands £4m school contract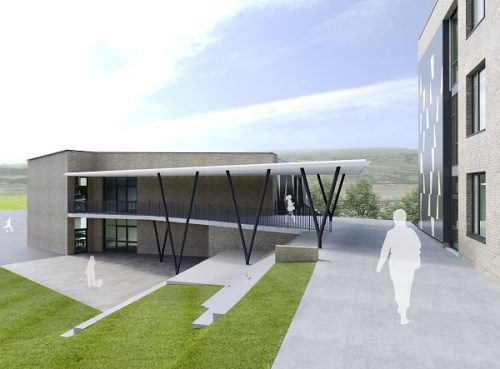 Nottingham-based contractor Henry Brothers has been appointed to build a £4m extension at Glossopdale School in Derbyshire after completing the £23m main school complex, which opened in 2018.
Work on the two-storey classroom block is expected to get under way in April and will provide a further 240 places at the school in Hadfield, near Glossop – 200 extra spaces for pupils aged 11 to 16 and 40 additional sixth form places.
It will also create additional social spaces and will be built to match the main complex of the school.
Managing director of Henry Brothers Midlands, Ian Taylor, said: "We are excited to have been appointed to build this additional block at Glossopdale School – the latest in a number of projects that we have delivered for schools in Derbyshire and following on from our successful partnership to build the main school complex at this site.
"The new development will nestle into an existing bank on the south side of the school and will be accessed via a covered walkway into the top floor, with an outdoor stairway down to playgrounds and fields below.
"Henry Brothers Midlands is looking forward to starting work on site to provide additional facilities and space for this popular school."
The building design has been developed by DLA Architecture jointly with Derbyshire County Council and the school. The project is being funded by Derbyshire County Council.