Demolition plans to open up major regeneration for 'Broadmarsh West'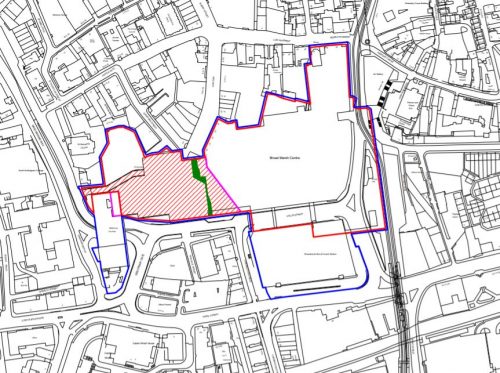 Plans to regenerate the Broadmarsh area of Nottingham city centre have taken a major step forward.
A planning application to demolish "Broadmarsh West", which takes in the segment of the derelict shopping centre from the Arndale car park to past the former entrance on Collin Street, has been submitted to Nottingham City Council.
A report drawn up by ADAS on behalf of Pick Everard says that "no proposals for the development following demolition have been confirmed". The document also says that the NCP Arndale car park will be "retained for further investigations".
In March 2019, the then leader of Nottingham City Council revealed his vision for Broadmarsh West.
Speaking to TheBusinessDesk.com at international property show MIPIM in Cannes, Jon Collins said he and his team had a vision to expand the Southside area towards Nottingham Castle and the Park residential area.
Collins said: "We already have interest from a 5-star hotel operator who would like to invest in that area, and it's our next focus.
"Our plans would expand the Park area and it would be a great opportunity to further develop the southern gateway of the city."