Radical overhaul of UK auditors in wake of major company collapses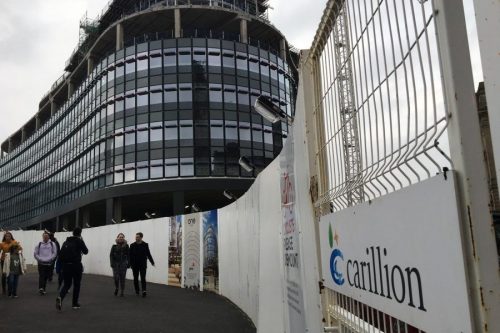 A string of company collapses, including retailer BHS and construction company Carillion, has led to a major overhaul of UK's auditing.
The government has proposed radical reforms to how businesses are audited to safeguard jobs and company failures and to break up the dominance of the 'Big Four' audit firms.
Proposals put forward in the white paper include the requirement by large companies to use smaller "challenger" firms to conduct a portion of their annual audit.
A new regulator, the Audit, Reporting and Governance Authority (ARGA), will also have new powers to set and enforce standards for FTSE 350 companies' audit committees.
Directors will be held personally responsible for the accuracy of their company's financial statements — with fines and bans for major failures such as such as significant errors with accounts, hiding crucial information from auditors, or leaving the door open to fraud.
Large businesses would need to be more transparent about the state of their finances, so they do not pay out dividends and bonuses at a time when they could be facing insolvency.
The audit reforms come in the wake of large company failures in recent years resulting in the loss of thousands of jobs and the British taxpayer left to pick up the bill.
Business Secretary Kwasi Kwarteng: "Restoring business confidence, but also people's confidence in business, is crucial to repairing our economy and building back better from the pandemic.
"When big companies go bust, the effects are felt far and wide with job losses and the British taxpayer picking up the tab.
"It's clear from large-scale collapses like Thomas Cook, Carillion and BHS that Britain's audit regime needs to be modernised with a package of sensible, proportionate reforms.
"By restoring trust in our corporate governance regime and encouraging greater transparency, we will provide investors with clarity and certainty, cement the UK's position as the best place in the world to do business, and protect jobs across the country."
Minister for Corporate Responsibility Lord Callanan said: "Audit failure isn't an abstract problem, it has real life consequences. Thousands of jobs have been lost in the wake of collapses like Carillion, and many more lives impacted, while wider confidence in big business is undermined.
"Auditors and rogue directors who have been asleep at the wheel must be held accountable. So, as part of our plans, we will look to ensure the new regulator is fully equipped to take action where serious lapses have occurred."