Former pub to be demolished as Phoenix rises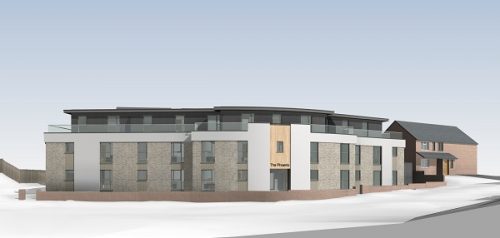 A former pub in the Gedling area of Nottingham is set to be knocked down and replaced with a residential scheme after plans were approved by councillors.
The Phoenix will be demolished to make way for a scheme by Hockley Developments that will see some 26 apartments built in its place.
The development will include 11 two-bedroom and 15 one-bedroom apartments at its Shelford Road site.
The Phoenix has been closed for two years and the building has been vacant ever since.
Architectural manager at Hockley Developments, Ewan Cassell, said: "When we saw this site had come to market, and we looked at the size of the site, we wanted to come up with a modern, apartment block spread over three floors, which would offer the local population a nice mix of one- and two-bed apartments, many with study areas, to suit the home office/hybrid working lifestyles of the working population.
"With the development being served well by local transport – buses are every eight minutes in the mornings into the centre of Nottingham – we expect these apartments to be very popular when they come to market later this year.
"We expect to be on site this month, and will complete the development by Summer 2022 – and we shall keep the name the Phoenix for this exciting new development."