Multimillion-pound loan sees manufacturer move to new HQ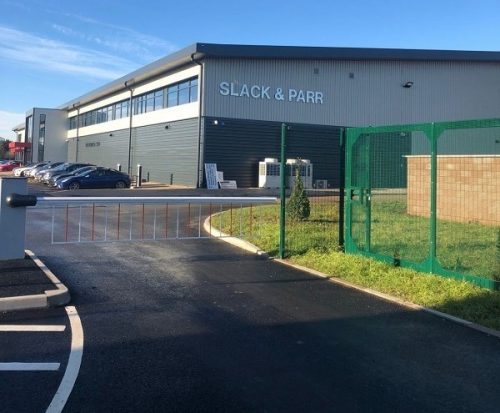 Leicestershire-based engineering firm Slack & Parr has relocated into a new headquarters building following a multimillion-pound loan.
ASG provided the facility to enable the move in Kegworth, as well as helping with the costs of fitting out the new premises.
Formed in Kegworth over a century ago, Slack & Parr manufacturers custom precision gear pumps.
Edward Barrington, managing director of Slack & Parr said: "Slack & Parr are committed to providing our clients with excellence and efficiency, and this state-of-the-art facility will ensure that we are more than capable of doing so for years to come. Everybody at the company is hugely excited following the move into our new home, and on behalf of the whole team I'd like to say thank-you to ASG for providing their support on this project.
Mark Heyes, ASG Finance's lender and business developer, added: "We're very happy to see that Slack & Parr have moved into their new headquarters and it's been a pleasure to lend a helping hand during what is always an exciting and challenging process. We wish them all the best for the future in their new premises and look forward to further opportunities to assist businesses looking to expand and invest in their futures.
"I'd also like to thank Dave Chapman at Midlands Asset Finance for the introduction to Edward and his team."