A1 Comms sells high street estate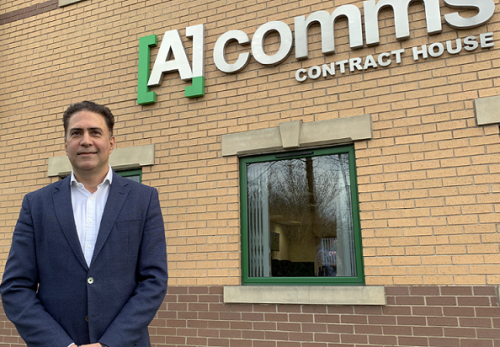 A1 Comms, the Alfreton independent mobile phone and comms firm, has sold its Go Mobile high street estate to KTM Online, which trades as Fonehouse.
A1 Comms will continue to own and focus on its digital consumer business, including its portfolio of online brands in Affordable Mobiles, Buymobiles and Phones.co.uk – as well as its nationwide business-to-business operation, under Yappl.
A1 Comms acquired Go Mobile in 2012 and has grown the high street retail estate to 31 outlets across the UK.
KTM Online acquired the Fonehouse business in December 2017 with anomnichannel strategy to grow its regional franchise estate alongside the fonehouse.co.uk and metrofone.co.uk websites. The Go Mobile acquisition gives KTM Online a high street footprint of 52 stores, making them the largest independent high street retailer in the mobile sector.
Bobbie Bhogal, managing cirector of Digital at A1 Comms, said, "We're delighted to have completed the sale of the Go Mobile business from A1 Comms to KTM Online.
"The agreement will no doubt help further Go Mobile, its franchisees, employees, and partners included. A1 Comms' primary objective is now focussing on our rapidly growing digital consumer business, having generated a 62% increase in sales year-on-year, resulting in our best ever year as a business.
"Following our record-breaking year, which also saw our Affordable Mobiles brand pick up the Uswitch Mobile Reseller of the Year 2021 award, on top of launching our first TV campaign, we felt the time was right to focus on the core of our business, which remains online and through our extensive B2B network."
Ben Branson, CEO at KTM Online, added: "We are hugely excited about welcoming the Go Mobile team into the KTM family. We love the franchise model that both Go Mobile and Fonehouse operate, and it seemed natural for our businesses to come together.
"The Go Mobile business fits neatly into our strategy of growing a retail estate that is complementary to our network partners alongside our increasingly popular websites.
"From a commercial perspective, we're delighted to bring on a retail estate that has boomed in between lockdowns and even happier to be able to secure jobs and support the retail sector in such uncertain times."