Developer reveals plans for major scheme at long-derelict city centre site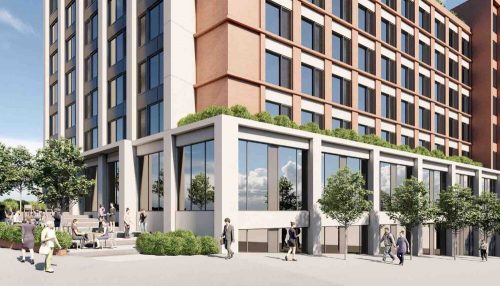 Developer Jensco has acquired the former Sentinel House site on the corner of Traffic Street and Wilford Road and has plans to turn into a student accommodation scheme.
The site was previously owned by Leeds-based KMRE, which shelved plans to build 183 student apartments on the site in August of last year.
The building was planned to be 15 storeys in places.
Sentinel House was previously three-storey light industrial works, with a goods yard at the east end of the site. It was demolished in 2008 and the site has been vacant since. It is unsurfaced and in temporary use as a car park.
Planning permission for a mixed-use office and retail scheme has been twice approved (in 2007 and 2011) – but the scheme was neither time built.
Now, according to Jensco's website, the company will submit a planning application this summer. The company says it hopes to complete the development in 2023.