Tech firm hoping to serve up growth after launching £160,000 crowdfunding campaign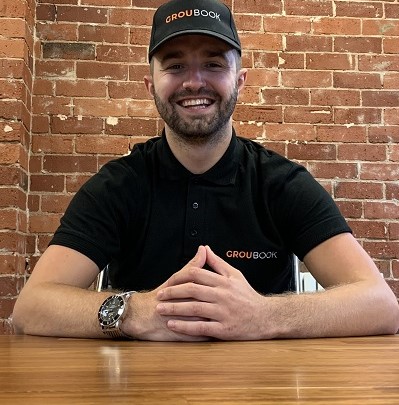 Nottingham-based technology start-up Groubook has launched crowdfunding campaign through Seedrs.
Groubook launched in Nottingham in August 2020, and the platform lets groups book, organise and arrange nights out online and take advantage of a range of discounts and rewards.
The app also allows bars and restaurants to sell pre-booked slots to customers, allowing them to effectively control numbers when COVID restrictions are lifted.
Groubook plan to raise at least £160,000 to bring the technology in house and accelerate growth for the company.
The official campaign's pre-registration form will be open from Monday (June 7)
Groubook founder Bradley Gough says: "The last year has been a constant kick in the teeth for the hospitality sector.
"That's where Groubook comes in. We want to give our local bars and restaurants as much support and business as we can to ensure their survival and at the same time reassure the public that they are COVID19 secure.
"Primarily we're targeting the UK's millennial and student population. Our research has shown that a large percentage of our major city's population is students.
"It's also vital we get the offer right for the bars and restaurants. We won't be tying anyone into a contract and are much more competitive to similar operators in the market.
"Our plans for growth are ambitious and despite everything that's happened in the past year, we're confident we'll achieve them.
"We've already won backing from investors for this first phase of the business and this next phase of investment will help us to grow and reach our full potential.
"Once restrictions begin to ease further, we're ready to go full steam ahead and support the UK's hospitality sector as it starts to rebuild."