Inward investment chief named in Queen's Birthday Honours List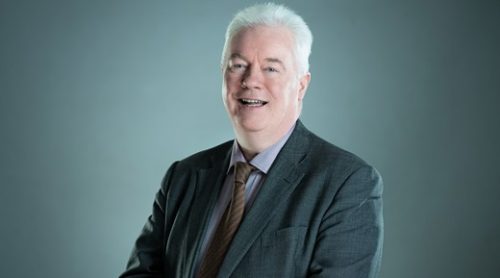 John Forkin, the managing director of inward investment company Marketing Derby, has received an MBE in the Queen's Birthday Honours List.
Forkin, who has spearheaded the organisation for over 15 years, is one of over 1,100 people included in the Queen's Birthday Honours List 2021.
Bob Betts, managing director of Smith of Derby and chairman of Marketing Derby, said: "Every city needs a champion and an ambassador. Marketing Derby has been so lucky over the years to have John lead in these pivotal roles throughout some of the most challenging years the world has literally experienced. Our city development, job creation, and literally putting Derby 'on-the map' globally, has been so successful and now, rightly, John has been recognised for his incredible and diverse contribution.
"I am proud to be chairman of Marketing Derby and this award, following on from the Queens Award for Enterprise in Innovation, which the company gained in 2020, is testimony to John's dedication, leadership and a boost and thank you to his whole team".
Forkin said: "I'm as surprised as I am delighted and genuinely accept this is a reflection of years of hard work, together with many great people, in what we call Team Derby.
Between us, we have helped to change the lives of thousands of people by bringing new employment and creating new opportunities that make Derby and Derbyshire a better place to live, work and visit."
The List includes those who have worked throughout the crisis, putting others before themselves – from caring neighbours, frontline and community heroes, to those supporting the UK recovery.
The Birthday Honours List 2021 is the most ethnically diverse list to date, with 15% of recipients coming from an ethnic minority background.
Prime Minister Boris Johnson said: "The Queen's Birthday Honours allow us to pay tribute to all those who have gone above and beyond in their service to this country.
"Throughout the pandemic we have seen countless examples of every day heroes. From those using their expertise to help develop life-saving vaccines, which are now being rolled out successfully to all parts of the UK, to the people who have given time and energy to care for their communities.
"We should take heart from the stories of those receiving honours today and be inspired by their courage and kindness. May they be a reminder of all that we can achieve when we come together as a society."