Cost cutting sees Staffline post underlying full-year profit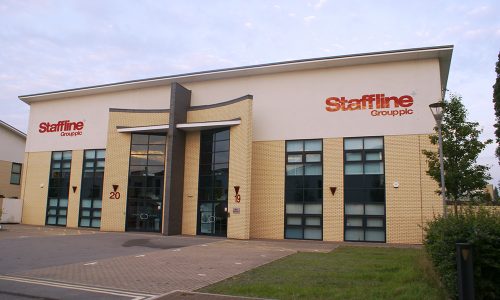 Staffline, the Nottingham-based recruitment and training giant, has posted a 66% rise in underlying profits for 2020.
Reporting to the London Stock Exchange this morning (June 22), the firm said underlying profits for last year stood at £4.8m. This was despite a widening of operating losses £44.3m and a reported loss before tax of £51.6m.
Earlier this month, Staffline raised £48.4m through a share placing and said its Q1 trading was ahead of expectations.
Albert Ellis, chief executive officer, said: "The group has successfully come through one of the most challenging periods in its existence. Faced with a global pandemic, our employee well-being and safety was our number one priority, and the group would not have been able to service such high levels of demand without the support of its permanent and temporary workforce across the UK and Ireland."
"Group net fee income was down 12.7% for the full year but the impact of the transformation and cost reduction actions resulted in a significant improvement in underlying operating profit in the second half compared to the first, enabling the group to deliver full-year profits ahead of expectations."
"Trading in the first quarter of 2021 was encouraging with operating profit ahead of expectations. Whilst market conditions remain volatile in those sectors which are just opening up following the lockdown, the successful vaccination programme is providing a springboard for a strong recovery in the second half of 2021. This, coupled with the Group's successful equity and debt refinancing in June 2021, that was supported by both new and existing investors, underpins our optimism for the second half of the current financial year and we remain on track to meet current market expectations for the full year."