Property People: nmcn; FHP; Peak Architects; Monkey vs Owl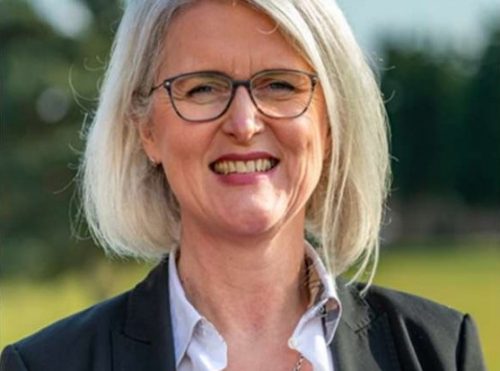 Huthwaite-based construction firm nmcn has announced the appointment of Louise Pavitt as operations director for major projects.
An experienced civil engineer with more than 30 years' experience, highways specialist Pavitt joins nmcn's infrastructure business unit from Highways England, where she was regional delivery director responsible for the performance of £2.1bn major projects in Yorkshire and the North East.
She will sit on the senior leadership team, reporting to Vip Gandhi, managing director for infrastructure.
Pavitt said: "A large proportion of my career has been focused on the highways sector -spanning many aspects of construction delivery, both as a contractor and in the public sector in strategic programme delivery roles.
"I am looking forward to applying this experience at nmcn which has some prestigious and infrastructure-critical projects underway and in the pipeline."
Gandhi said; "We are delighted to have Louise onboard – her comprehensive experience and team approach will be invaluable in helping us to ensure we continue to deliver maximum value on all our major projects and programmes moving forward."
FHP Property Consultants has appointed of Jon Marriott to its valuation team.
Marriott had previously worked at FHP from 2015 to 2020, and has now rejoined the firm after a year in the public sector.
He said: "I am super excited to be re-joining FHP, continuing where I left off, offering valuation advice to a wide range of clients. It is a pleasure to be back working for such a great regional company, who have a fantastic reputation and a great team ethos. I will be advising a variety of clients and offering my skills in the Midlands region."
Peak District based architectural practice, Peak Architects, has taken on two new recruits.
Will Beesley and Nathan Stocks join the multidisciplinary practice following a record year of growth. They will support the team on Peak Architect's latest projects, ranging from general housing schemes to mixed use developments and industrial to leisure and hospitality projects.
Paul Holden, director, said: "We are thrilled to welcome Will and Nathan as we are involved in a range of exciting and innovative projects across the Sheffield City Region and beyond. They bring great talent, a fresh energy and agility to the team which means we're now even better placed to respond to the demands of the thriving construction industry."
Lettings company Monkey vs Owl has appointed Hollie Clayton as residential lettings manager.
The company, which has offices in Derby and Loughborough, launched in 2017 and has since specialised in the lettings and management of HMO properties – particularly for students and young professionals.
Clayton said: "I was attracted to Monkey vs Owl because of their fresh approach to lettings. The strength of the digital platform greatly simplifies the whole process for both landlords and tenants and enables us to focus on providing a personal and friendly service."
Managing director Chris Monk added: "Having made a great impact on the HMO market, Hollie's proven track record in residential lettings really strengthens the team and broadens our scope immensely."