Secondary MBO at Nottingham financial advisory firm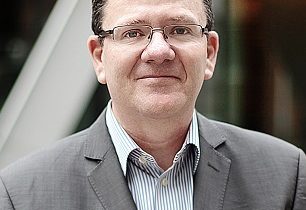 Nottingham-based financial adviser Wren Sterling, has secured a majority investment from investment funds affiliated with Lightyear Capital to complete a secondary management buyout from Palatine Private Equity and shareholders.
Terms of the deal were not disclosed.
Lightyear is a New York-based financial services private equity firm with a dedicated focus on asset and wealth management.
The deal will see all of Wren Sterling's management team and staff remain in place, with a remit to continue to grow the business through organic growth and targeted acquisition, supported by Lightyear.
Wren Sterling was created following a management buyout of Towergate Financial led by Ian Darby and supported by Palatine Private Equity in March 2015 and the intervening six years has seen Wren Sterling double its assets to £4.6bn under management and substantially increase its profitability.
Darby said: "We have secured a fantastic deal for Wren Sterling's clients, shareholders and staff. It will provide a return for our investors, enable us to grow our business and continue to invest in our client service.
"Lightyear will bring years of expertise in growing financial advice businesses, plus the capital we require to help us grow Wren Sterling, so they're an ideal partner for us.
"Palatine has been a hugely supportive owner over the last six years. Through the management team's hard work and Palatine's guidance, we've created a dynamic business that is helping many people across the UK to make the right financial decisions.
"Wren Sterling's management team led by Chief Executive Officer, Ian Halley, advisers and staff deserve huge credit for their commitment and professionalism over those years and I'm looking forward to the next stage of our growth."
"We are excited to partner with Ian Darby and the talented management team at Wren Sterling to support their continued success through organic growth and future acquisition opportunities" said Mark F. Vassallo, managing partner of Lightyear.
He added: "Lightyear's investment in Wren Sterling will build on our successful track record in wealth management and reflects our longstanding thematic focus on the growth of independent financial advice."