Nottingham recruitment firm goes for global growth with new hires and bigger offices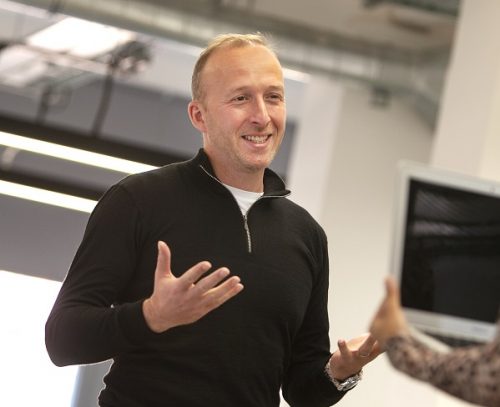 X

Register for free to receive latest news stories direct to your inbox
Register
Nottingham-based recruitment firm Distinct has added 10 new staff after a successful year.
The firm also says its turnover has risen by 68%, while its office space has more than doubled over the last 12 months.
Founder and CEO James Calder attributes the firm's growth, which specialises recruitment for accountancy practice, finance, HR, IT and tech, marketing, office support, supply chain & procurement, plus new jobs in data insights and analytics, to "staying true to [its] people-centric values, investment in staff and a collaborative approach".
In the East Midlands, Distinct has recently moved its head office to Nottingham's Lace Market, increasing its working space to 5,500 sq ft and making a "significant" investment in the refurbishment of the offices. The firm has also expanded its locations, opening sites in Milton Keynes and London, and with an eye to international expansion, has put down roots across the pond, with new offices in New York and Boston. This has helped trigger an increase in the number of available vacancies across its recruiting sectors, such as for IT jobs, rising each month.
Calder said: "People are at the heart of Distinct and thanks to our continued reinvestment and culture, we have grown from a very small team in 2016 to 42 people today. We thrive on creating an environment that attracts and retains the best people in recruitment, promoting transparency around our growth strategy to ensure all our staff to feel involved. Our recent office expansion has only been made possible thanks to the ongoing dedication from our team."
Gradual reinvestment has supported this growth, with Distinct developing its team to adapt to the changing marketplace. This was recently recognised after winning the Small Business of the Year (up to 50 staff) at the East Midlands Business Masters 2020 Awards.
Calder added: "Every decision we take is made with our people in mind as they are at the heart of everything we do. We want to attract and retain the best people and put plans in place so they can achieve their very best. We strive to harness an individual's ambition in line with the ambition of the business, and transparency of our communications key to this.
"Each member of our team has been incredibly supportive of how we deliver our business plans and we are so proud of them thanks to their passion and delivery. Without our people, Distinct would not be the business it is today."