Prominent Derbyshire building to be 'reconfigured'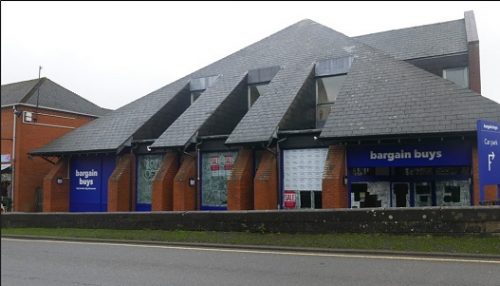 X

Register for free to receive latest news stories direct to your inbox
Register
A prominent building in the centre of Ashbourne town-centre is set to be reconfigured.
The new owner of the former Somerfield, Waitrose and Bargain Buys store on Shawcroft believes the property needs a "radical rethink" to meet changing demand.
Stephen Salloway, of Salloway Property Consultants, who is appointed to handle the re-letting of the property, said: "Our clients are keen to widen the appeal of these premises to accommodate changing requirements in a dynamic market. With some minor but innovative alterations, niche units could be provided to suit many uses. In particular, there needs to be better utilisation of the frontage to Shawcroft Car Park."
Salloway confirmed that he was receiving enquiries from a wide range of sectors including gyms, pub/restaurants, automotive and trade-counter but all required a smaller floor area.
He added:"Town centres are changing and it is important that stakeholders are adaptable in order to stimulate activity. Our clients understand that the retail landscape is very different and I am delighted they are taking a pro-active stance to get this building occupied. They have instructed architects to prepare a scheme."
"I expect the building may be split, possibly into two units of around 500 square metres and I am hopeful that terms will be agreed with specific occupiers soon. Our clients can then seek the necessary planning permissions to proceed with the repurposing of the building."