'Pingdemic' and raw material shortages see SME turnover fall as recovery splutters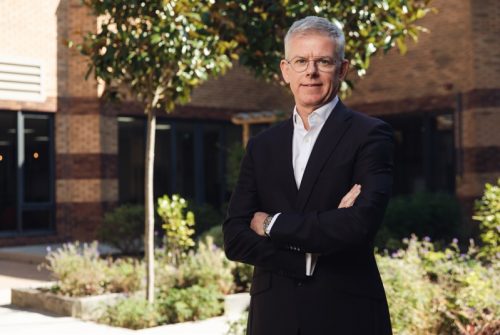 Turnover in small and medium-sized enterprises (SMEs) dipped in July amid raw material shortages and 'pingdemic' related disruption, despite COVID-19 restrictions continuing to ease across the UK.
That is the finding of Liverpool-based Bibby Financial Services' BFS SME Turnover Index.
The Index, released publicly for the first time, uses more than five years' worth of SME turnover data to provide a snapshot of the health of UK SME balance sheets.
It is not a survey, but is based on data derived directly from the balance sheet of more than two thousand BFS Invoice Finance clients, providing a unique window into their actual turnover.
The Index shows a surprise backward step in the recovery for SMEs, moving from 148 in June to 145 in July, despite the opening up of the economy on 'freedom day' in England.
The fall in SME turnover follows a 17% surge in SME business in June which took the Index from 127 in May to 148 the following month.
The fall appears to be a result of supply chain delays and staff shortages as SME clients complain about the impact of the 'pingdemic'.
With COVID-19 cases reaching a 50,000-a day peak during July, hundreds of thousands of SME workers have been forced to isolate away from workplaces.
The prolonged shortages of raw materials, such as timber and microchips, are also putting the brakes on the SME recovery.
The scarcity of vital resources is being keenly felt in the manufacturing and construction sectors, with the Index for SMEs in construction nosediving in July from 217 to 182, wiping out significant gains made during June.
Jonathan Andrew, Bibby Financial Services chief executive, said: "The data suggests that there will be no easy economic bounce back from COVID-19 for SMEs.
"Even once the pingdemic shortage of workers eases, many of the challenges facing SMEs today are here for the long term.
"Global supply chain disruption, trading restrictions with Europe and the need to pay back government loans are all putting a handbrake on growth."
The Index also shows the scale of the impact of the pandemic and Brexit on SME balance sheets.
SME turnover plummeted from 154 in March 2020, to 93 – the lowest on record – during the April lockdown. However, there remains a significant way to go to return to the pre-Brexit high of 173 in October 2019.
Jonathan added: "SMEs are entering the recovery with a renewed sense of ambition and confidence. This willingness to take risks once again will be vital in the months ahead."