Over 50 jobs to be created after flood warning tech pioneer raises growth funding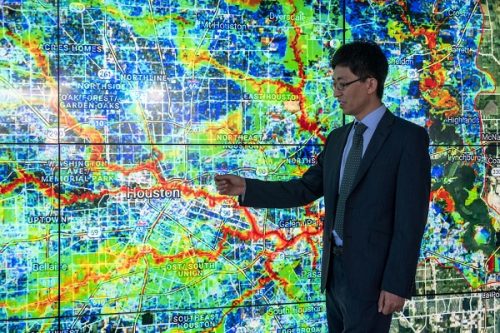 X

Register for free to receive latest news stories direct to your inbox
Register
Private equity investor Foresight Group has revealed a £1.75m growth capital investment into Previsico, developers of an accurate flood forecasting and warning system.
The investment is jointly funded by the Midlands Engine Investment Fund and Foresight Williams Technology and will enable the Loughborough University spin-out to further develop the Previsico platform, allowing it to be used in more cities, and support the creation of new jobs in Loughborough.
The aim is to increase the headcount from 17 to 70 by 2024.
Previsico's technology is currently the only one able to forecast and provide hyperlocal alerts for surface water flood events which potentially affects nearly 26 million properties in the UK alone. Aviva estimates 1 in 5 properties in the UK are located in areas of risk of surface water flooding. It can also warn customers up to 48 hours prior to a potential flooding event, allowing time to prepare, minimise and prevent significant flood damage. At present, sensors are only found on rivers to warn homeowners of impending floods.
Previsico's technology was developed by founder and chief scientific officer Dapeng Yu, professor of river dynamics at Loughborough University and a leading expert on hydrology. It combines data with proprietary algorithms to create automated alerts, highlighting areas at imminent risk of flooding. The recent flash floods in London resulted in the closure of eight tube stations, a DLR station, numerous roads and damage to hundreds of homes. The majority of the affected areas were not covered by current environmental agency warnings.
FloodMap Live currently covers the UK, but has also been applied in places like Houston, New York and Tokyo. Moving into new territories, particularly the USA and South East Asia, is an important part of Previsico's plans to scale. Flood alerts are a subset of the global incident and emergency management market, which was estimated to be $92bn per annum in 2020 and is forecast to grow to $123bn per annum by 2025.
Previsico is led by Jonathan Jackson, CEO, who joined the company in 2019.
Jordan Lavender, investment manager at Foresight said: "We are really excited to be working with Previsico and helping to develop this market leading technology which has been spun out of Loughborough University. Since meeting the team, we have been impressed by both the technical and commercial experience within management as well as the interest in the platform from a range of customers. The technology has strong ESG credentials and the company is well placed to capitalise on some promising opportunities as it looks to grow over the coming years."
Matthew Burke, head of technology ventures WAE, added: "With the growing risk of flooding due to climate change, there has never been a greater need for highly accurate flood mapping predictive services to help mitigate the devastating effects of flooding on homes and businesses. Through this investment, we are confident Previsico's technology will quickly become a "must have" product for insurers and asset owners alike."
Jonathan Jackson, CEO of Previsico, added: "Previsico's mission is to be the leading worldwide provider of cutting-edge flood prediction technology. We are gaining great traction in the market and are thrilled that Foresight, the Midlands Engine Investment Fund and Foresight Williams Technology have recognised this, enabling us to accelerate our product development, team expansion and sales growth, in the UK and beyond."