People: Nelsons; Boston Barrier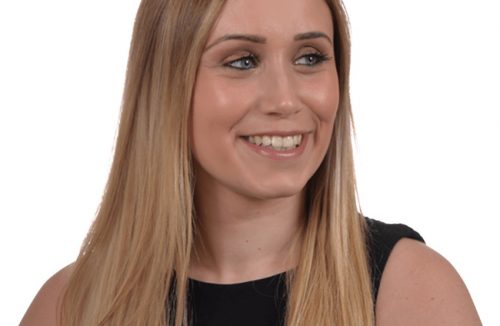 Specialist dispute resolution solicitor Emma Winfield has become an associate member of The Association of Contentious Trust and Probate Specialists (ACTAPS) – a group for lawyers that specialise in this particular area of law.
Winfield joined Nelsons in 2013 as a paralegal and qualified in 2018. During her time at the firm, she's specialised in inheritance and trust disputes and now joins three other ACTAPS members at Nelsons. In the East Midlands, there are ten full ACTAPS members.
She said: "Passing this course is a huge achievement for me, as it's something that I have worked hard to achieve over the past couple of years. I am really pleased that I am now an associate member as it not only recognises the quality of work that I have produced, but also helps me to further empower my clients and guide them through the complex legal issues that they face."
ACTAPS was founded in 1997 for lawyers specialising in contentious trust and probate work to provide a forum where professionals could exchange experience, hold seminars and promote enhancement of specific skills. The course is designed to be studied over two years.
Lewis Addison, partner and solicitor specialising in inheritance disputes, said: "We are thrilled that Emma has passed the ACTAPS course to become an associate member, meaning that after two more years of practise she will become a full member. Her accreditation means that we now have four members of ACTAPS in the team at Nelsons which is something we are really proud of as we're always striving to further our expertise and support our clients."
A Lincolnshire civil engineer has been officially recognised as a Carbon Champion, with his efforts to quantifiably reduce the carbon emissions in the construction and delivery of the Boston Barrier flood defence scheme having been recognised.
Adam Robinson, Boston Barrier project director from the Environment Agency, has been named a Carbon Champion by the Institution of Civil Engineers (ICE). The programme forms part of the ICE President Rachel Skinner's Shaping Zero initiative, to enable civil engineers to implement the drive to net zero.
The other members of the team, Charlie Bell, account leader (contractors) and Kaye Pollard, civil engineer, both from Mott MacDonald, were also named ICE Carbon Champions.
Robinson said: "The Boston Barrier team is very proud to be recognised by the ICE as a Carbon Champion. We have continuously strived to look to reduce carbon within the design and build phase and incorporate carbon offset and energy efficient systems within our major infrastructure project. We see this recognition as a great platform to influence and promote how major projects can not only reduce built-in carbon, but also operational carbon footprints as well.
"We see carbon reduction and utilisation of low carbon materials and products as the new normal and are championing the way forward in the Environment Agency on the Boston Barrier with our delivery partners from BAM Nuttall and Mott MacDonald."