First person: Moving from vision to reality is never easy – but here's who's doing it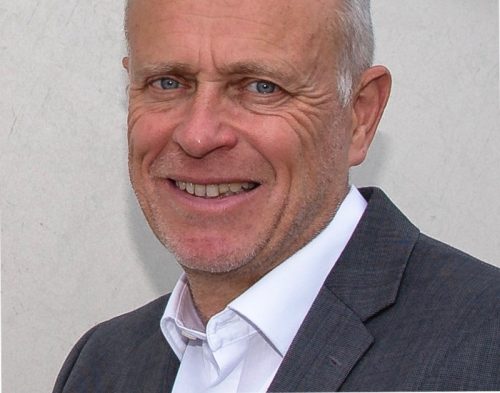 X

Register for free to receive latest news stories direct to your inbox
Register
It's two and a half years since Jon Collins stepped down as leader of Nottingham City Council and set up Jon Collins Consulting to help businesses to understand how local government works so they can make faster progress with their projects and save time and money.
Here Collins reflects on some of what he sees happening in Nottingham now.
It was really unfortunate that the pandemic came along at a time when some major regeneration projects were at important moments. The castle re-opening had to be delayed and when it did, it was at a time when tourists were in short supply. But the outlook is good. It's a great attraction once again.
The Broadmarsh story is a less happy one. The new car park and bus station look great and will be even better if the new child-focused Central Library promised by the Council eventually opens. The Nottingham College building and landscaping look good too. Hopefully there's still a real commitment to making the whole area largely car free.
But the Broadmarsh Centre itself doesn't look great. At least demolition has started, but that's the easy bit. Balancing the ambitions expressed in the public consultation with the need to commercially fund the re-development will be more of a challenge.
When the council considered intu's original redevelopment proposal it also looked at an alternative proposal for a phased demolition and a new development using the existing building foundations. That plan proposed identifying and then selectively selling off parts of the site while balancing different uses and real-world demand. Four years on how much further will the Greater Broadmarsh Advisory Group be able to go in visioning a different future for Broadmarsh?
Moving from vision to reality won't be easy. So it makes sense, where there are realistic, funded plans, to get developments underway. Surely Sladen Estates' ambitious scheme for Broadmarsh West bringing new companies to the city, creating 5,000 new jobs, and providing an annual business rates boost of up to £4m should be welcomed. There are only a few small land deals for the council to complete to get this project moving.
Many people have a view on the amount of student accommodation that has been built and is proposed. If enough purpose-built student accommodation opens, we'll be able to reclaim houses suitable for growing families in parts of the city where we need them, but the city does need to guard against developments in locations that are not ideal and others that just don't look great.
We need a bit more creativity, individuality and a focus on quality. The Vita building on Station Street and Graystacks on Castle Boulevard are decent examples and the BMor development planned for the old Parliament Street Argos site, retaining the frontage of Lombard House, looks good too.
I think Station Street is a great example of how the private and public sector can work well together to totally transform somewhere. It's sometimes hard to remember what it was like before the taxi rank was moved and the street was pedestrianised.
Sam Burt and Carlton Street Trading kicked things off when they took a punt on the Bentinck Hotel and I think their willingness to buy and invest in sometimes unloved buildings, turning them into real assets, is often under-appreciated.
Sean Akins of Bildurn deserves credit for being prepared to play a long game with style. The Vita building and his grade A office development underway at 11 Station Street are helping to create a new sense of place and making a destination of this part of the city centre.
As a consultant, and working with colleagues, we encourage this kind of approach. Different parties coming together to focus on getting projects moving rather than putting obstacles in their way saves time and money, particularly when it's the public and private sectors needing to work together.
While talking to people setting policy and making decisions can be useful, I know that decision makers generally come to their own conclusions based on the merits of each case.
We help private sector clients understand the public policy context and decision making processes so they can put proposals together in a way that is more likely to meet with approval.
We're also particularly keen to work with private sector clients seeking support for projects that are of significant public interest, because we believe communities benefit more when the private and public sectors work better together. And if a client wants us to be more fully involved then we can put together a team with the right mix of skills to deliver the outcomes they are looking for as quickly as possible. This is how we're helping The Mellors Group to develop a regeneration proposal and funding bid for Skegness Pier.
Finally, we're always interested in hearing from freelance professionals who think they might be able to help us answer the next question we're asked, whatever it may be. If anyone reading thinks they can add value I'd love to hear from them.