60 roles to be cut as part of Council's £12m cost saving plans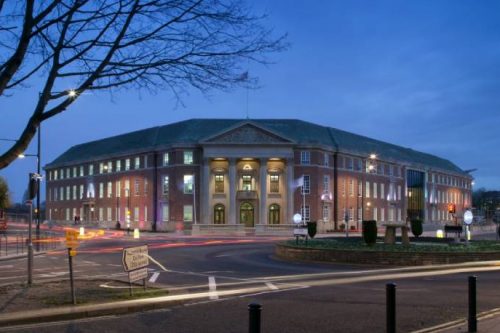 Derby City Council plans to cut up to 60 roles as part of a package of £12m cost savings identified for next year.
The Council is developing a three-year financial strategy which builds on its recovery plan with the vision statement of "Ambitious for Derby – Working with the city, For the city".
The city council's deputy leader Cllr Mick Barker said Derby had "shown real resilience" throughout the pandemic but its medium-term financial plan is needed to support the delivery of services and priorities.
He said: "This has been challenging as the Council is experiencing increased demand for services following the Covid-19 pandemic, alongside increased costs, and inflation within the economy.
"These combined total £13.4 million new pressures for the Council, which is only partly funded from an expected increase in Government funding next year."
The job losses will be made up of "a limited number" of compulsory redundancies, approval of a number of voluntary redundancy requests, and the removal of vacant posts.
Cllr Jonathan Smale, cabinet member for finance, assets and digital services, said: "We have looked across the Council for efficiencies and savings and despite the size of the financial challenge facing councils have managed to minimise job losses and protect many services that residents value."
Derby City Council's Cabinet will meet next Wednesday to discuss the development of the Council plan and financial strategy.
The Council's priorities for the future will be focused around four partnership themes – Green Derby, Vibrant Derby, Growth Derby, and Resilient Derby.
Along with the new partnership themes, the Council has a transformation and improvement project called Working Smarter. This aims to deliver the modern, effective and value for money public services to ensure that the Council's finances are manageable and sustainable over the medium to long term.
Barker added: "This new Council plan for the city is pragmatic in the current climate and brings partnership working to the heart of everything we do and gives us the chance become a stronger and more resilient city.
"We hope that together this new way of working will better support our communities, promote economic growth and to continue to navigate through the most unprecedented times."