Architect reveals biggest intake of staff in over a decade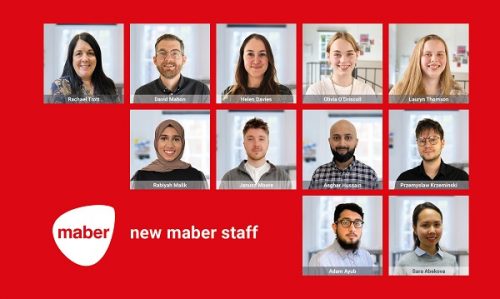 X

Register for free to receive latest news stories direct to your inbox
Register
East Midlands architect Maber has formed a Practice Leadership Group which it says will "set the strategic course and direction" of the company.
The team will be made of up of directors Mark Hobson, Colin Tompkins, Ian Harris and Fergus Lowe. A number of changes have been made to individual teams with the introduction of studio directors, design leaders and technical delivery leaders.
The new recruits, who include a number of graduates, will be integrated into each studio in order to provide additional creative input and to bolster overall resource capability. It is the biggest intake of staff at Maber in over a decade.
A statement from Maber said: "Flexible, hybrid working has been embraced as a natural development of the practice's pre-pandemic policy of 'everything from anywhere' cloud-based working. The evidence so far is that this way of working improves operational productivity, and at the same time promotes an improved work life balance for the whole team.
"The growth reflects a level of optimism across the business based on a healthy list of current live projects, combined with a strong opportunity pipeline."