People: Pair rejoin PR agency; new management team for lifestyle store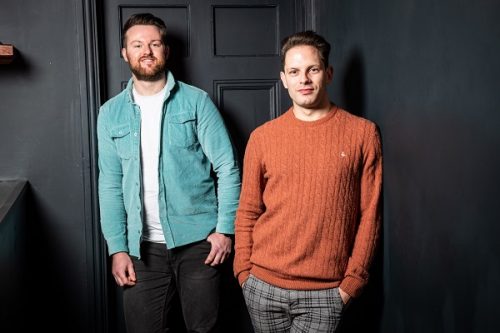 Nottingham digital PR agency, Tank, has re-hired former employees James Watkins and Glen Davies.
Watkins rejoins the agency as its head of digital PR and Davies as content and marketing manager.
Watkins previously worked for Tank between 2015 and 2018, and has since headed up digital PR teams both at various agencies and in-house across the East Midlands.
Davies will manage the content team's writers in their production of creative copy, as well as taking the lead on the agency's own marketing and branding.
He was one of the agency's first employees in 2011, leaving in 2015 to lead PR campaigns at SEO and digital marketing agencies in Leeds.
Founder and director Trevor Palmer said: "One of Tank's strengths is its undeniably unique culture, which is born out of our particular talent for recruitment, as opposed to a 'defined' culture that is worked towards. James and Glen have each seen how this has evolved at different points and it's been a key part of what drew them back.
"For past employees to return to any business is a rare thing, and it's a great asset that they have re-joined to help Tank to achieve the next stage in its growth and development as a digital PR agency working at the highest levels."
A lifestyle store has revealed a new look management team.
Bell of Northampton has hired Jamie Bedford as its new kitchen, bathroom and tiles manager and has made several in-house promotions.
Dave Richardson, who has worked for Bell for 24 years, has recently joined its board of directors. Responsible for Bell's logistics and the contracts side of its business – which generates 25% of its annual income – he had previously been one of the firm's associate directors.
Richard Kingston has also stepped up to become a departmental director for its fires, stoves and outdoor living ranges. In addition, he is responsible for Bell's e-commerce stream.
Managing director Lee Ferris, Calor Gas director Zen Hynda, financial director Michael Barton and installation manager Mark Simmonds make up the remainder of the management team.
Managing director Lee Ferris said: "We're thrilled to have promoted Dave and Richard who have both played huge roles in Bell's success over the years.
"We were also delighted to have welcomed Jamie who had already built up an impressive career in retail management with a major national retailer before joining our team."