The Apprentice 2022: Another 'turd' for the boys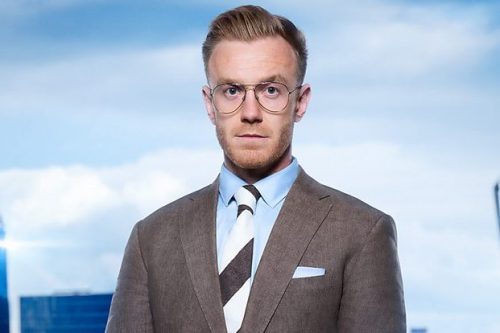 Following a chaotic first week, The Apprentice was back on our screens last night (Thursday 13 January) for another challenge.
As the contestants pretend the call has woken them up – not that they've been up for hours, they are whisked to Eastman Dental Institute, the training centre for teeth experts.
The task this week – to create a high tech toothbrush and app, aimed at children between 6-8 years-old who notoriously hate to be hygenic.
The girls led by Francesca decided on a space theme, whilst the boys led by Aaron went with the magical world of wizards.
Last week, the boy's turd logo was as bad as I thought it could be. This week of course, they decided to take it a step further and create a 'turd' wand toothbrush with 'Wiffy the Wizard'.
The wizard accompanies your child on the app as they are brushing their teeth, but looks more like he takes narcotics with his huge eyes. This quite obviously has some grim and 'wiffy' connotations.
The girl's design however, was quite decent. Francesca gave strict instructions for the toothbrush to just be plain orange, which the subteam led by Amy thankfully ignored creating rocket and star illustrations, everything further than a turd.
The other half of each team went into app development with both developing the most mundane experience for children and not educating on brushing their teeth in the slightest.
Following market research, Nick said he found some 'powerful stuff,' as 1 out of 2 of the boys interviewed said maybe they'd ask their parents to buy the wand brush for them – WOW. Confidently, and brazenly he decided to include this in a pitch to market experts who looked at him like he was deluded – just like everyone sat at home.
As the boys stuck to their guns with the product (which they really shouldn't have) Francesca was agreeing to change everything on the prototype to experts which worked resulting in 11,000 orders being placed across healthcare and the high street.
Unsurprisingly, the boys received a big fat zero of orders with Aaron bringing subteam leader Conor, the mastermind between Wiffy and optimistic numbers man Nick.
Lord Sugar, in despair like the rest of the nation at the turd brick of a toothbrush, said "I'm thinking of getting a psychiatrist for you lot because you seem obsessed with turds… this is a load of crap."
The taxi was running outside on the meter as Lord Sugar deliberated between the three contestants with half a brain cell between them and resulted in giving former rugby player Conor the boot who in true 'you're fired style' moaned the whole way home.