People: Creative agency adds duo; Two new faces at Blueprint Interiors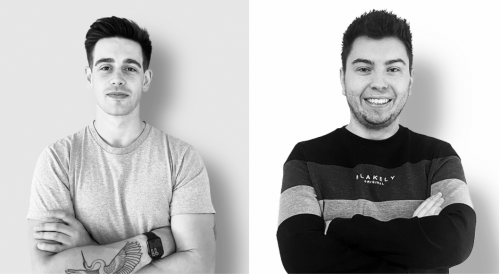 Nottingham creative agency Hallam has hired senior paid social consultant, Alex Jackson, and paid social consultant, Darren Smith, to its team.
Jack Brown, head of Paid Media at Hallam, said: "I'm thrilled to welcome Alex and Darren to Hallam. Joining us with a wealth of experience from various leading digital agencies, Alex and Darren have already proven themselves to be incredibly valued members of our team, with fresh perspectives and innovative ideas. "
Ashby workplace strategy consultants and commercial office interior fit-out firm Blueprint Interiors has appointed Melanie Swift as a project administrator and Rachel Preston as an accounts administrator.
Preston said: "The team have been so welcoming and the company has such a great work ethic and culture. It is such a relaxed, friendly environment and I am super excited to be part of the team."
Swift added: "I have a personal interest in interior design and attention to detail and thought the workplace atmosphere was very appealing and refreshing."