People: Notts County Foundation; Time Finance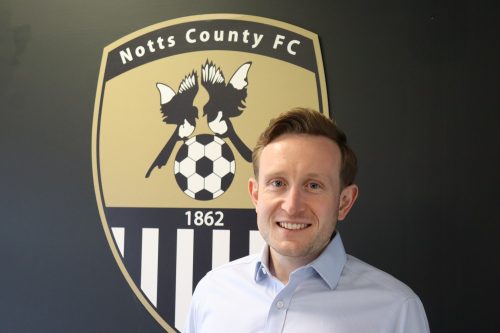 Notts County Foundation has appointed Browne Jacobson's Sam Sharp to its board of trustees.
Sharp works as a senior associate at the Nottingham-based law firm primarily focussing on mergers and acquisitions, corporate finance transactions and company reorganisations.
He said: "I am delighted to have joined Notts County Foundation's board of trustees at what is a really exciting period of growth for the charity. I am a regular squash player at the Portland Centre and having been a Notts County Football Club supporter since the age of eight, I have always been aware of the great work that Notts County Foundation carries out across Nottingham and Nottinghamshire, which ultimately made it an easy decision to make when the opportunity arose."
Dianne Jackson, chair of trustees at Notts County Foundation, added: "We are thrilled to welcome Sam to our board of trustees.
"It goes without saying, but Sam's legal expertise and knowledge will be fundamental to the development of the charity throughout 2022, especially in relation to our commitment to providing equal opportunities for everyone within our local community.
"I am very much looking forward to working alongside Sam and formally welcoming him to Notts County Foundation."
Time Finance has appointed of a new business development manager to drive growth in the East Midlands.
Ewan Clarke brings 8 years' experience in corporate insolvency and alternative finance to the company.
He said: "Having worked closely with businesses of all shapes, sizes, and sectors across the East Midlands over the last decade, I know just how many opportunities there are to help firms in this region. On top of this, the challenges the SME market currently faces leaves many in need of supportive solutions that can help them to overcome cashflow issues, supply chain disruption and rising costs as well as take advantage of opportunities that arise.
"I'm looking forward to using my skills and experience to help create the best solutions for our clients and their introducers, as well as to help bolster our support offering in this area."