Alarm installation boss secures more than 50 jobs with EOT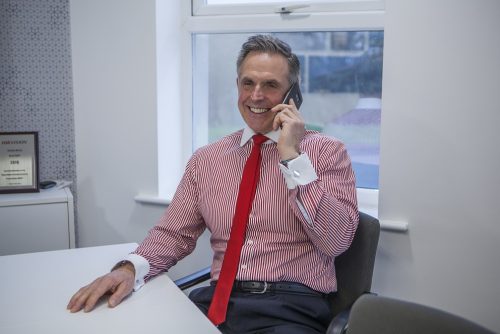 The boss of a fire and security alarm installation business based on the Nottinghamshire-Derbyshire border says he is looking to retire – but has made sure all of the company's employees' jobs are secure before he leaves.
Grahame Tilley is looking towards the exit door at Underwood-based Tecserv UK, but instead of selling up has set up an Employee Ownership Trust (EOT) to protect his staff's livelihoods and help secure the future of the brand.
The company recently celebrated its 21st anniversary by notching up its biggest ever turnover.
Now, following the completion of the EOT – a form of share ownership in which staff hold a controlling stake in the company – Tecserv's long-term future appears to be assured.
The firm has built a team of more than 50 people since it was established in 2001. It works with major brands including The Ritz and Bulgari hotels in London, Harvey Nichols, M&S, B&Q, The National Trust, NHS Hospitals and Pinewood and Shepperton film studios.
Tilley said: "Tecserv is a great place to work and has a fantastic talented team driving it forward. I am planning on retiring within the next few years, so by adopting an EOT as an exit strategy, instead of selling the business to a third party, we will be rewarding our staff for their hard work and loyalty with long term security and brand continuity."
John Sykes from Skye Corporate Finance in Leicester, Roger Harcourt at Shakespeare Martineau and Bob Johnson and Pujah Joshi from Mazars' Leicester office advised Tilley on the EOT.