People: Finch Consulting; PKF Smith Cooper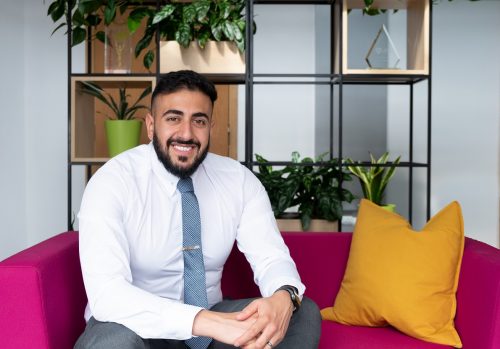 Finch Consulting has bolstered its team with the appointment of chemical engineer Sohail Khan.
Khan brings over five years' industry experience to the Ashby-based health and safety engineering risk management company.
He joins from Bureau Veritas, where he worked as a risk & safety consultant.
In his new role, Khan will provide Finch's clients with a range of compliance, safety and operational support such as DSEAR, Process Safety Management and Process Hazard Analysis.
He said: "Typical engineering consultancies are old-fashioned and unadventurous and that certainly isn't Finch. I believe Finch is a very adaptable and innovative engineering consultancy, delivering the same great engineering and safety outputs in a fresh and exciting way. This energy is most present in the people at Finch and this is why I am so excited to be joining Finch."
Finch's finance director Andrew Millington added: "One of the capabilities we were aiming to fill this year is process safety, so we are extremely pleased that Sohail has agreed to join the Community. Sohail is a young, ambitious Consultant who will fit in well at Finch and help us lead the charge in process safety. He is working his way towards chartered status which shows his commitment to his profession. We are always willing to talk to great people, if you think you could be a 'Finch' please don't hesitate to get in touch."
PKF Smith Cooper has added eight new recruits to its specialist tax team and announced a pair of promotions.
The Midlands firm's new hires include Robert McClelland (indirect tax manager), Tony Chamberlain (assistant indirect tax manager), Chris Cutting (assistant indirect tax manager), Janice Lo (private tax consultant), Jack Purkis (personal tax consultant), Vanessa Johnson (tax senior), Vasif Naseer (tax assistant) and Mohini Dhiresh (tax assistant).
Meanwhile, Charlotte Morgan and Megan Whiley have been promoted to corporate tax senior manager and tax manager respectively.
Natasha Scott, tax advisory partner at PKF Smith Cooper, said: "Our team is our greatest asset and we look forward to working with our newest tax recruits and seeing the impact they will have on our Firm.
"PKF Smith Cooper was built on the hard work and commitment of our team, which is why investing in top talent remains one of our priorities. We need an ambitious team to deliver our ambitious plans for the future, and we continue to look for opportunities to recruit and develop people.
"Whether you're an experienced specialist in your field or an apprentice or graduate looking to start your career, we have a variety of career opportunities across our service lines."
New recruit Chris Cutting added: "Moving to PKF Smith Cooper is already proving to be one of the best career moves I have made. There's a firm-wide focus on providing outstanding customer service to clients and an obvious commitment to investing in the development and progression of team members, which creates a really positive and motivating work environment."