Property investor offloads distribution unit for £8.5m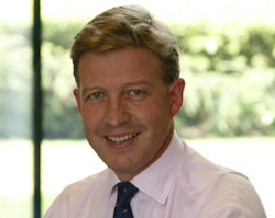 Listed Leicester property investor Custodian REIT has sold a 44,187 sq ft warehouse in Milton Keynes for £8.5m – 73% ahead of the asset's valuation.
Custodian acquired the unit in January 2015 for £2.1m before investing just shy of a million pounds to refurbish the property, adding new cladding, replacing the roof and renovating the interior to improve its energy performance.
The warehouse was let to Saint Gobain Building Distribution for six years before a tenant break option was exercised in June 2022.
Now, the unit has been sold to a special purchaser in a deal which Richard Shepherd-Cross, managing director of the company's external fund manager Custodian Capital Limited, said "demonstrates the benefits of a smaller regional property strategy" where in certain circumstances "the vacant possession value [of the asset] fully supports and sometimes exceeds the investment value."
Shepherd-Cross added: "We acquired this property having clearly identified an opportunity to create value by investing in the asset and bringing it up to modern standards. As a result we were able to let the property promptly and generate a healthy and growing level of income during our seven years of ownership.
"When the tenant exercised its break option we took the opportunistic decision to dispose of the property to a special purchaser. This sale has allowed us to crystallise a significant profit for shareholders."