£10m residential scheme completed near Newstead Abbey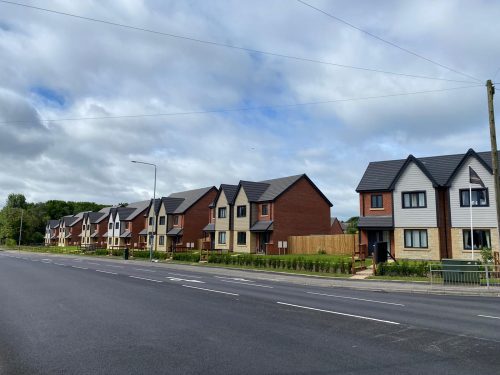 Work has completed on a £10m residential development in Annesley, Nottinghamshire.
The 45-home scheme, located on Derby Road and delivered by Taggart Homes, is just a stone's throw from Newstead Abbey, the historic former home of Lord Byron.
The development, named Forest Park, was built on derelict land once occupied by a working men's club.
Nick Taggart, director at Taggart Homes, said: "We are very excited to see the completion of Forest Park and delighted to welcome residents into their new homes. The flurry of interest we've had on these properties has been remarkable as the homes began selling very early in the build and have continued to sell exceptionally well throughout
"At Taggart, we pride ourselves on attention to detail, especially with high-specification fixtures and fittings that homebuyers can customise to their taste, as we know this plays a vital part in the home buying process.
"The distinctive homes were built on a vacant, derelict site which was former working men's club and we have been committed to help revitalise the community and its future, as a thriving location popular with families and commuters. Whilst completing the build, we were delighted to be able to help the local primary school, donating much needed funds to help the school renovate their dining hall."